Can you believe this is our last coffee date of the year?! 2018 felt like the longest year ever but now that it's ending, the close seems to be happening so fast!
That could also be because I've been home at my dad's since the weekend before Christmas and I've completely lost track of time and space. I'm writing this post at 10pm on Saturday night because I just realized tomorrow is indeed Sunday.
Holidaze, amirite?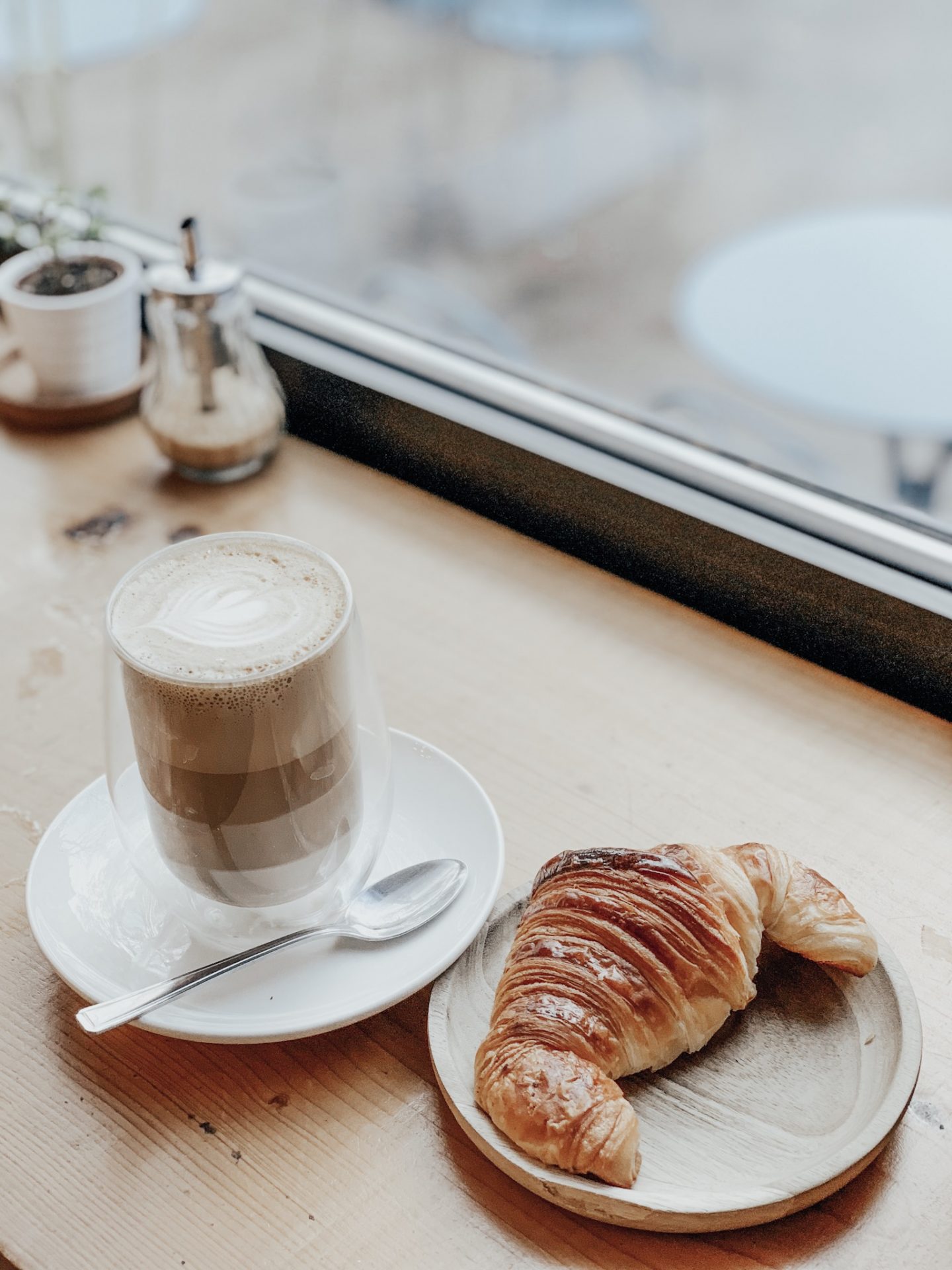 Between pushing out a ton of content for you guys as the year ends and making plans for 2019, I've started to feel a bit anxious as the year comes to a close. Doing too much and pushing too hard always spikes a bit of anxiety for me. It's almost like when I'm overdoing it, my body knows it's reaching a limit but my brain feels like we should keep going, do more.
The effect is overwhelming.
So I'll be taking the next few days to slow down a bit. Focus more on journaling and spending time with my family before I'm back to the work week grind.
In the words of Eva Chen, balance is a very precarious act, and women need to be more forgiving of themselves. 
Oh, and on a separate note, I feel the need to mention a little holiday feat. For the past 5 or 6 years, I've tried to watch Love, Actually around Christmas. And every year, I fall asleep around the 20 minute mark. Well kids, I finally finished the movie…and I regret that I'll never get that 2.5 hours back. Seriously?! That could've been a cute 30 minute YouTube video sponsored by Hallmark.
All that to say, all of these links are better than Love, Actually. Enjoy!
Links I Loved…
+ If you're looking to read more in 2019, shorter books are good to have on hand.
+ No matter the season having a self care to do list is a great idea to help prioritize you.
+ According to science, you can beat procrastination.
+ I'm a huge proponent of taking yourself on dates! Here are some ideas to get you started.
+ Four notes on loving yourself.
+ Adding this nighttime stretch routine into my bedtime regiment.
+ Followed by these stretches to help you wake up!
+ Have you tried dry brushing? Maybe I'll give it a go in the New Year.
+ Make your future habits easy.
In Case You Missed It
I've uploaded a ton of videos and shared some great posts over the past week or so! Here's what you may have missed:
On YouTube
+ All of the Paris Vlogs are live on my YouTube channel! I'm so proud of these videos and so excited to share this trip with you all.
+ I'm also showing you guys how I set up a new bullet journal for 2019.
+ And launched a new monthly video series called Coffee Chats. I'll be asking you guys for topics each month on my Instagram. This episode covers mental health, dating, self care and tips for creators.
On the Blog:
+ 25 most anticipated book releases I'm most excited for in the New Year.
+ Sharing a highlights reel of 2018, a good year indeed.
+ This gem is my favorite part of my skincare routine.
+ Blog & biz investments I'm planning for the New Year.
+ Some great new things have been added to the blog shop, with more to come in the New Year!
Happy Sunday & Happy Almost New Year.