I've been getting lots of Instagram DMs about this post and I absolutely understand why. 2019 is a BIG year for book releases! Everyone from Oprah to some of my favorite authors of previous years have books coming out!
Narrowing down this list to just 25 was incredibly hard, but I kept it to the ones I am truly truly excited to get my hands on. I tend to read from all genres, and this list definitely shows a bit of everything. If you typically only read certain genres, I hope this list inspires you to branch out a bit and try some new reads!
Some of my reading intentions for 2019 are to read more Muslim and Latinx authors, complete more series (there are so many that I'm stuck on book 2 of!), and to read more anthologies.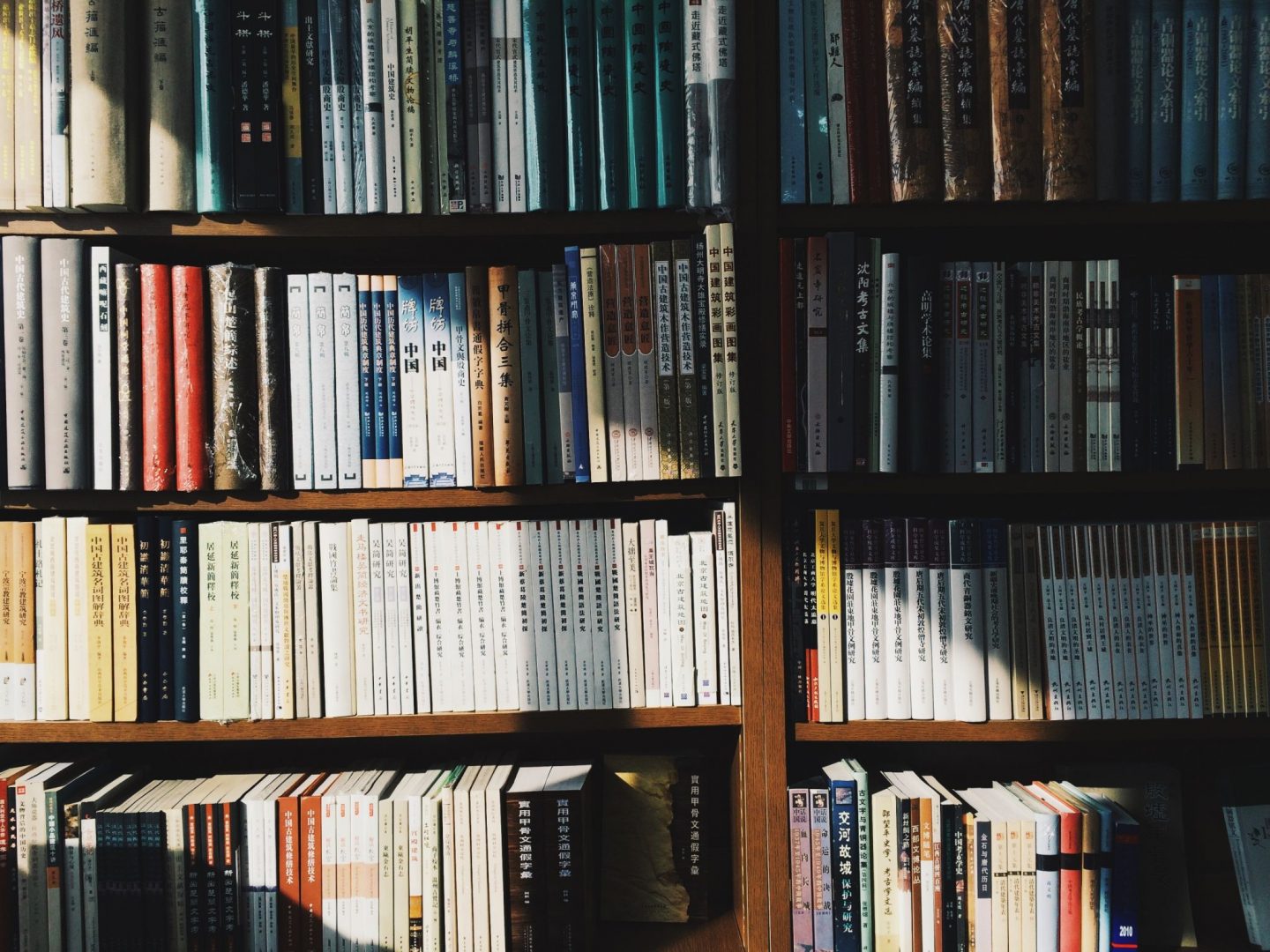 Non-Fiction
I always try to read one non fiction book a month — I always feel like I make a real life connection when I'm reading someone's true and often very personal stories.
The Truths We Hold: An American Journey by Kamala Harris
Release date: January 8
Synopsis: From one of America's most inspiring political leaders, a book about the core truths that unite us, and the long struggle to discern what those truths are and how best to act upon them, in her own life and across the life of our country.
Black Is the Body by Emily Bernard
Release Date: January 29
Synopsis: An extraordinary, exquisitely written memoir (of sorts) that looks at race–in a fearless, penetrating, honest, true way–in twelve telltale, connected, deeply personal essays that explore, up-close, the complexities and paradoxes, the haunting memories and ambushing realities of growing up black in the South with a family name inherited from a white man, of getting a PhD from Yale, of marrying a white man from the North, of adopting two babies from Ethiopia, of teaching at a white college and living in America's New England today.
The Path Made Clear: Discovering Your Life's Direction and Purpose by Oprah Winfrey
Release Date: March 26
Synopsis: In her latest book, The Path Made Clear, Oprah shares what she sees as a guide for activating your deepest vision of yourself, offering the framework for creating not just a life of success, but one of significance. The book's ten chapters are organized to help you recognize the important milestones along the road to self-discovery, laying out what you really need in order to achieve personal contentment, and what life's detours are there to teach us.
'Naturally Tan: A Memoir' by Tan France
Release Date: May 19
Synopsis: In this heartfelt, funny, touching memoir, Tan France, star of Netflix's smash-hit QUEER EYE tells his origin story for the first time. With his trademark wit, humor, and radical compassion, Tan reveals what it was like to grow up gay in a traditional Muslim family, as one of the few people of color in Doncaster, England. He illuminates his winding journey of coming of age, finding his voice (and style!), and how he finally came out to his family at the age of 34, revealing that he was happily married to the love of his life–a Mormon cowboy from Salt Lake City.
Anthologies & Essay Collections
The Good Immigrant: 26 Writers Reflect on America by Nikesh Shukla (Editor), Chimene Suleyman (Editor)
Release Date: February 19
Synopsis: From Trump's proposed border wall and travel ban to the marching of White Supremacists in Charlottesville, America is consumed by tensions over immigration and the question of which bodies are welcome. In this much-anticipated follow-up to the bestselling UK edition, hailed by Zadie Smith as "lively and vital," editors Nikesh Shukla and Chimene Suleyman hand the microphone to an incredible range of writers whose humanity and right to be here is under attack.
Chigozie Obioma unpacks an Igbo proverb that helped him navigate his journey to America from Nigeria. Jenny Zhang analyzes cultural appropriation in 90s fashion, recalling her own pain and confusion as a teenager trying to fit in. Fatimah Asghar describes the flood of memory and emotion triggered by an encounter with an Uber driver from Kashmir. Alexander Chee writes of a visit to Korea that changed his relationship to his heritage.
Sing to It: New Stories by Amy Hempel
Release Date: March 29
Synopsis: These fifteen exquisitely honed stories reveal Hempel at her most compassionate and spirited, as she introduces characters, lonely and adrift, searching for connection. In "A Full-Service Shelter," a volunteer at a dog shelter tirelessly, devotedly cares for dogs on a list to be euthanized. In "Greed," a spurned wife examines her husband's affair with a glamorous, older married woman. And in "Cloudland," the longest story in the collection, a woman reckons with the choice she made as a teenager to give up her newborn infant. Quietly dazzling, these stories are replete with moments of revelation and transcendence and with Hempel's singular, startling, inimitable sentences.
Fifty Things That Aren't My Fault by Cathy Guisewite
Release Date: April 2
Synopsis: With her uniquely wry and funny admissions and insights, Guisewite unearths the humor and horror of everything from the mundane (trying to introduce her parents to TiVo and facing four decades' worth of unorganized photos) to the profound (finding a purpose post-retirement, helping parents downsize their lives and declaring freedrom from all those things which hold us back). No longer confined to the limits of four comic panels, Guisewite holds out her hand in prose form and becomes a reassuring companion for those on the threshold of "what happens next." Heartfelt and humane and always cathartic, Fifty Things That Aren't My Fault is ideal reading for mothers, daughters, and anyone who is caught somewhere in between.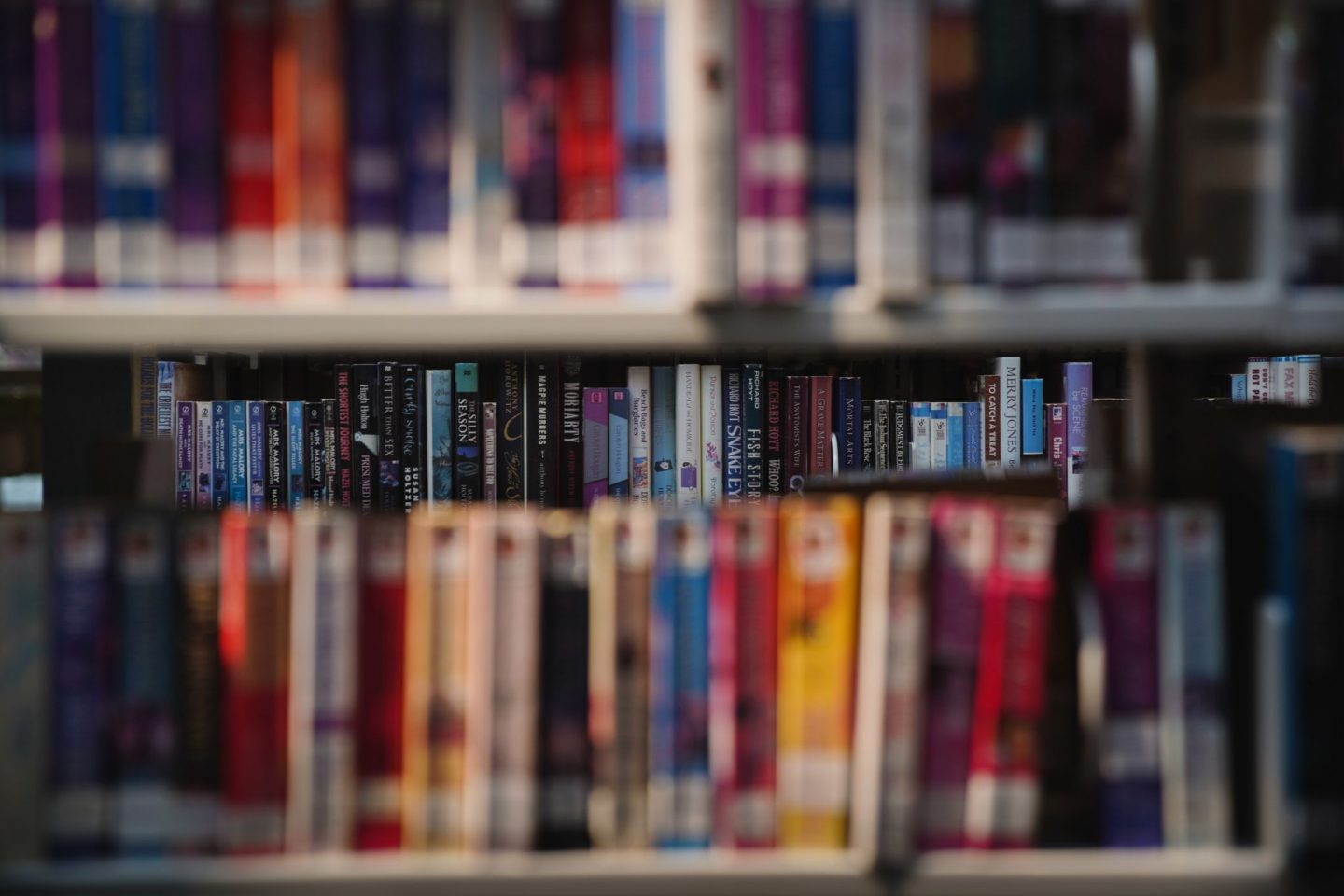 Fiction: Fantasy & Sci-Fi
One of my favorite genres (more heavily fantasy than sci-fi). Also taking this moment to remind you to read/re-read Harry Potter because it's amazing 🙂
In an Absent Dream (Wayward Children #4) by Seanan McGuire
Release Date: January 8
Synopsis: This fourth entry and prequel tells the story of Lundy, a very serious young girl who would rather study and dream than become a respectable housewife and live up to the expectations of the world around her. As well she should.
When she finds a doorway to a world founded on logic and reason, riddles and lies, she thinks she's found her paradise. Alas, everything costs at the goblin market, and when her time there is drawing to a close, she makes the kind of bargain that never plays out well.
The Priory of the Orange Tree by Samantha Shannon (the biggest book on this list at over 800 pages!)
Release Date: February 26
Synopsis: A world divided. A queendom without an heir. An ancient enemy awakens.
The House of Berethnet has ruled Inys for a thousand years. Still unwed, Queen Sabran the Ninth must conceive a daughter to protect her realm from destruction—but assassins are getting closer to her door.
Children of Virtue and Vengeance (Legacy of Orïsha #2) by Tomi Adeyemi
Release Date: March 5
Synopsis: Not included to avoid Children of Blood and Bone (book 1) spoilers!
Middlegame by Seanan McGuire
Release Date: May 7
Synopsis: Meet Roger. Skilled with words, languages come easily to him. He instinctively understands how the world works through the power of story. Meet Dodger, his twin. Numbers are her world, her obsession, her everything. All she understands, she does so through the power of math. Roger and Dodger aren't exactly human, though they don't realise it. They aren't exactly gods, either. Not entirely. Not yet. Meet Reed, skilled in the alchemical arts like his progenitor before him. Reed created Dodger and her brother. He's not their father. Not quite. But he has a plan: to raise the twins to the highest power, to ascend with them and claim their authority as his own. Godhood is attainable. Pray it isn't attained.
Gods of Jade and Shadow by Silvia Moreno-Garcia
Release Date: August 6
Synopsis: The Mayan God of Death sends a young woman on a harrowing, life-changing journey in this dark fairy tale inspired by Mexican folklore. Here we shall begin to tell a story: a tale of a throne lost, of monsters and magic. A tale of gods and of the shadow realm. But this, our story, it begins in our world, in the land of mortals. It begins with a woman. For this story, it is her story. It begins with her.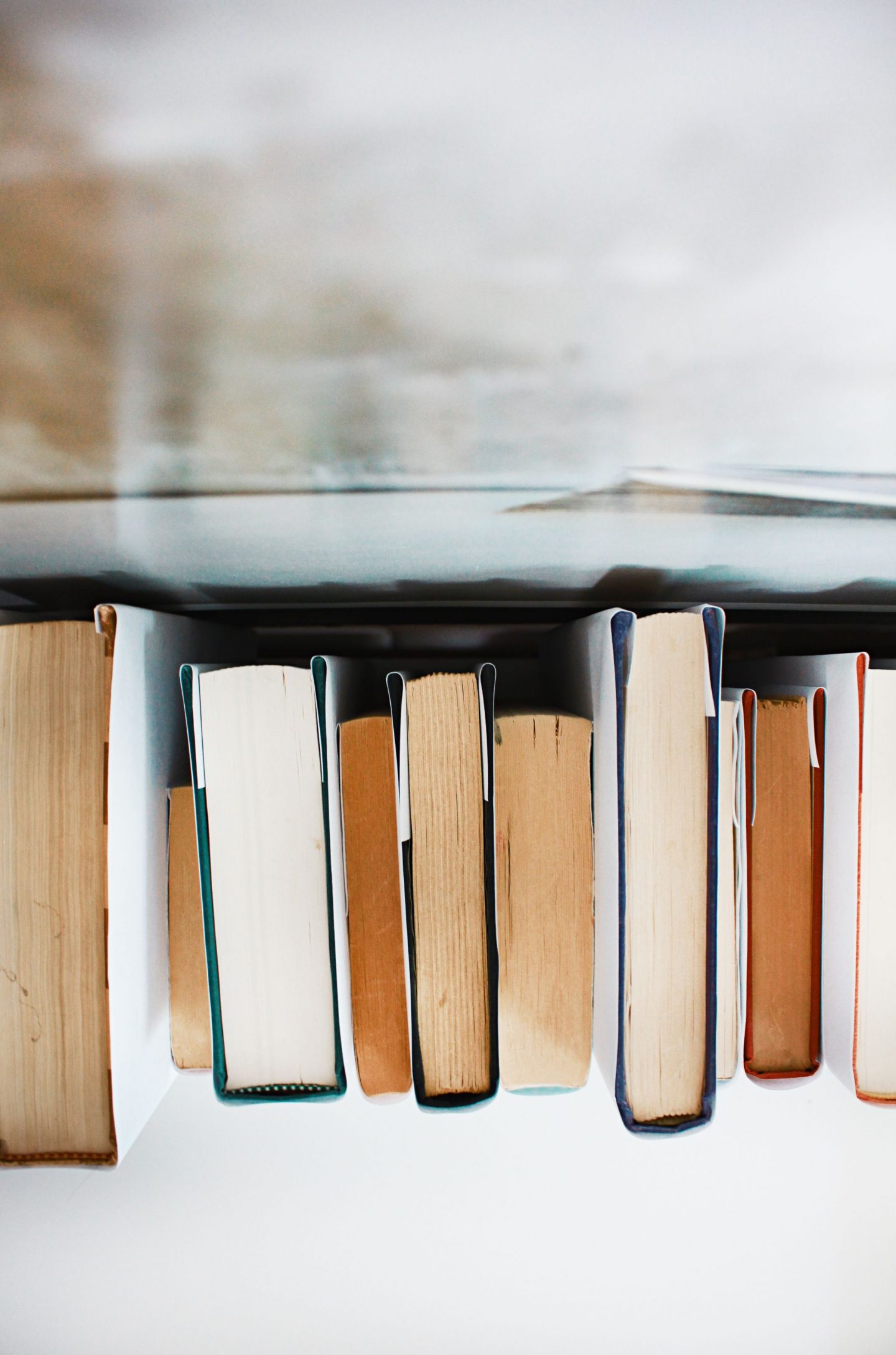 Contemporary & Literary Fiction
In Paris With You by Clémentine Beauvais, Sam Taylor
Release Date: January 5
Synopsis: Eugene and Tatiana could have fallen in love, if things had gone differently. If they had tried to really know each other, if it had just been them, and not the others. But that was years ago and time has found them far apart, leading separate lives. Until they meet again in Paris. What really happened back then? And now? Could they ever be together again after everything?
Golden Child by Claire Adams
Release Date: January 29
Synopsis:
Rural Trinidad: a brick house on stilts surrounded by bush; a family, quietly surviving, just trying to live a decent life. Clyde, the father, works long, exhausting shifts at the petroleum plant in southern Trinidad; Joy, his wife, looks after the home. Their two sons, thirteen years old, wake early every morning to travel to the capital, Port of Spain, for school. They are twins but nothing alike: Paul has always been considered odd, while Peter is widely believed to be a genius, destined for greatness. When Paul goes walking in the bush one afternoon and doesn't come home, Clyde is forced to go looking for him, this child who has caused him endless trouble already, and who he has never really understood. And as the hours turn to days, and Clyde begins to understand Paul's fate, his world shatters—leaving him faced with a decision no parent should ever have to make.
On the Come Up by Angie Thomas (Author of The Hate U Give)
Release Date: February 5
Synopsis: Sixteen-year-old Bri wants to be one of the greatest rappers of all time. Or at least win her first battle. As the daughter of an underground hip hop legend who died right before he hit big, Bri's got massive shoes to fill. But it's hard to get your come up when you're labeled a hoodlum at school, and your fridge at home is empty after your mom loses her job. So Bri pours her anger and frustration into her first song, which goes viral…for all the wrong reasons. Bri soon finds herself at the center of a controversy, portrayed by the media as more menace than MC. But with an eviction notice staring her family down, Bri doesn't just want to make it—she has to. Even if it means becoming the very thing the public has made her out to be.
The Care and Feeding of Ravenously Hungry Girls by Anissa Gray
Release Date: February 19
Synopsis: The Butler family has had their share of trials—as sisters Althea, Viola, and Lillian can attest—but nothing prepared them for the literal trial that will upend their lives. Althea, the eldest sister and substitute matriarch, is a force to be reckoned with and her younger sisters have alternately appreciated and chafed at her strong will. They are as stunned as the rest of the small community when she and her husband Proctor are arrested, and in a heartbeat the family goes from one of the most respected in town to utter disgrace. The worst part is, not even her sisters are sure exactly what happened.
Daisy Jones and The Six by Taylor Jenkins Reid
Release Date: March 5
Synopsis: Daisy is a girl coming of age in L.A. in the late sixties, sneaking into clubs on the Sunset Strip, sleeping with rock stars, and dreaming of singing at the Whisky a Go Go. The sex and drugs are thrilling, but it's the rock and roll she loves most. By the time she's twenty, her voice is getting noticed, and she has the kind of heedless beauty that makes people do crazy things.
Queenie by Candice Carty-Williams
Release Date: March 19
Synopsis: Queenie Jenkins is a 25-year-old Jamaican British woman living in London, straddling two cultures and slotting neatly into neither. She works at a national newspaper, where she's constantly forced to compare herself to her white middle class peers. After a messy break up from her long-term white boyfriend, Queenie seeks comfort in all the wrong places…including several hazardous men who do a good job of occupying brain space and a bad job of affirming self-worth.
The Girl He Used to Know by Tracey Garvis Graves
Release Date: April 2
Synopsis: Annika (rhymes with Monica) Rose is an English major at the University of Illinois. Anxious in social situations where she finds most people's behavior confusing, she'd rather be surrounded by the order and discipline of books or the quiet solitude of playing chess.
Jonathan Hoffman joined the chess club and lost his first game–and his heart–to the shy and awkward, yet brilliant and beautiful Annika. He admires her ability to be true to herself, quirks and all, and accepts the challenges involved in pursuing a relationship with her. Jonathan and Annika bring out the best in each other, finding the confidence and courage within themselves to plan a future together. What follows is a tumultuous yet tender love affair that withstands everything except the unforeseen tragedy that forces them apart, shattering their connection and leaving them to navigate their lives alone.
Women Talking by Miriam Toews
Release Date: April 12
Synopsis: One evening, eight Mennonite women climb into a hay loft to conduct a secret meeting. For the past two years, each of these women, and more than a hundred other girls in their colony, has been repeatedly violated in the night by demons coming to punish them for their sins. Now that the women have learned they were in fact drugged and attacked by a group of men from their own community, they are determined to protect themselves and their daughters from future harm.
The Bride Test by Helen Hoang
Release Date: May 7
Synopsis: Khai Diep has no feelings. Well, he feels irritation when people move his things or contentment when ledgers balance down to the penny, but not big, important emotions—like grief. And love. He thinks he's defective. His family knows better—that his autism means he just processes emotions differently. When he steadfastly avoids relationships, his mother takes matters into her own hands and returns to Vietnam to find him the perfect bride.
The Farm by Joanne Ramos
Release Date: May 7
Synopsis: Nestled in the Hudson Valley is a sumptuous retreat boasting every amenity: organic meals, private fitness trainers, daily massages–and all of it for free. In fact, you get paid big money–more than you've ever dreamed of–to spend a few seasons in this luxurious locale. The catch? For nine months, you belong to the Farm. You cannot leave the grounds; your every move is monitored. Your former life will seem a world away as you dedicate yourself to the all-consuming task of producing the perfect baby for your über wealthy clients.
The Marriage Clock by Zara Raheem
Release Date: July 23
Synopsis: In Zara Raheem's fresh, funny, smart debut, a young, Muslim-American woman is given three months to find the right husband or else her traditional Indian parents will find one for her–a novel with a universal story that everyone can relate to about the challenges of falling in love.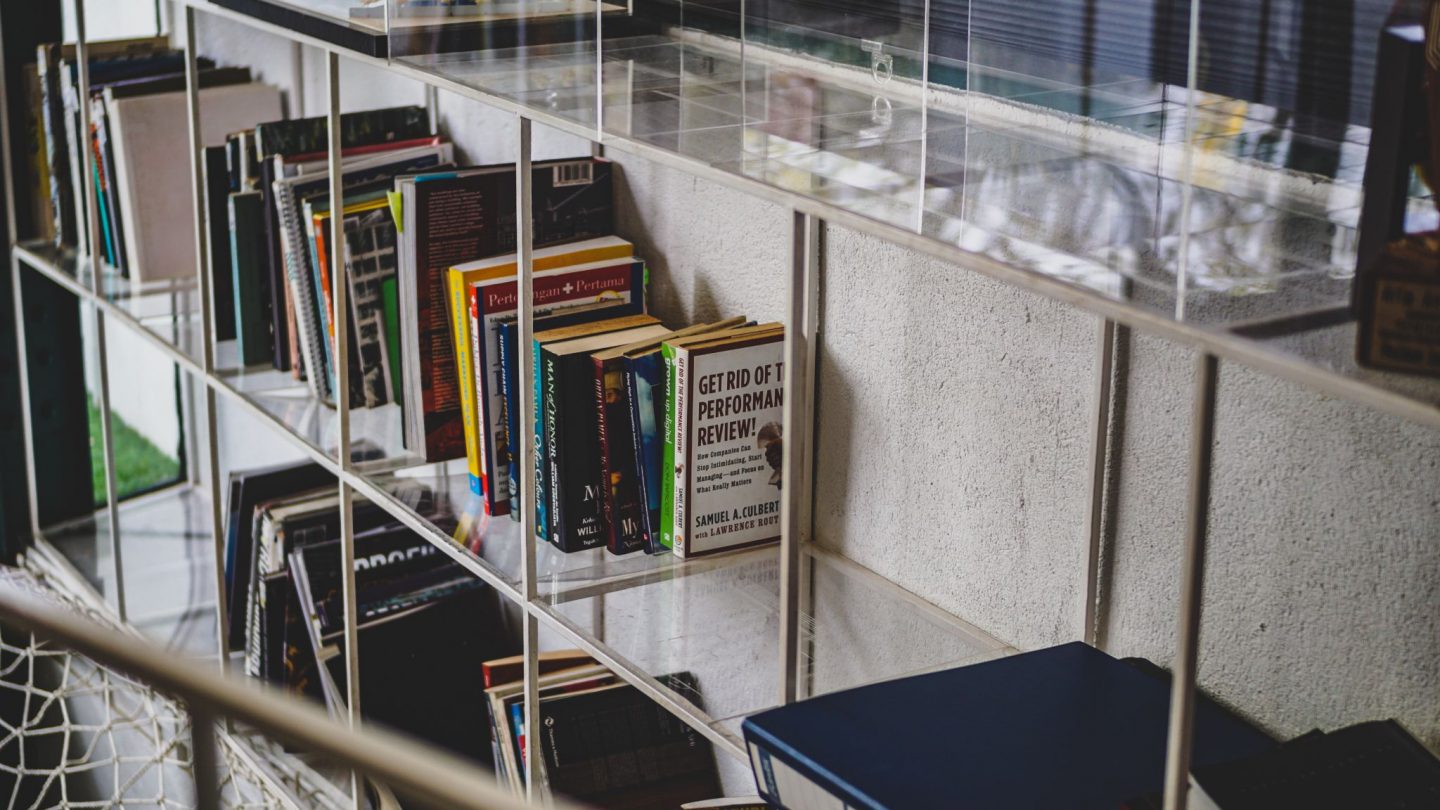 Historical Fiction
The Only Woman in the Room by Marie Benedict
Release Date: January 8
Synopsis: Hedy Kiesler is lucky. Her beauty leads to a starring role in a controversial film and marriage to a powerful Austrian arms dealer, allowing her to evade Nazi persecution despite her Jewish heritage. But Hedy is also intelligent. At lavish Vienna dinner parties, she overhears the Third Reich's plans. One night in 1937, desperate to escape her controlling husband and the rise of the Nazis, she disguises herself and flees her husband's castle.
American Spy by Lauren Wilkinson
Release Date: February 12
Synopsis: It's 1986, the heart of the Cold War, and Marie Mitchell is an intelligence officer with the FBI. She's brilliant but she's also a young black woman working in an old boys' club, and her career has stalled out; she's overlooked for every high profile squad, and her days are filled with monotonous paperwork. So when she's given the opportunity to join a shadowy task force aimed at undermining Thomas Sankara, the charismatic, revolutionary president of Burkina Faso, whose Communist ideology has made him a target for American intervention, she says yes. Yes, even though she secretly admires the work Thomas is doing for his country. Yes, even though she is still grieving the mysterious death of her sister, whose example led Marie to this career path in the first place. Yes, even though a furious part of her suspects she's being offered the job because of her appearance and not her talent.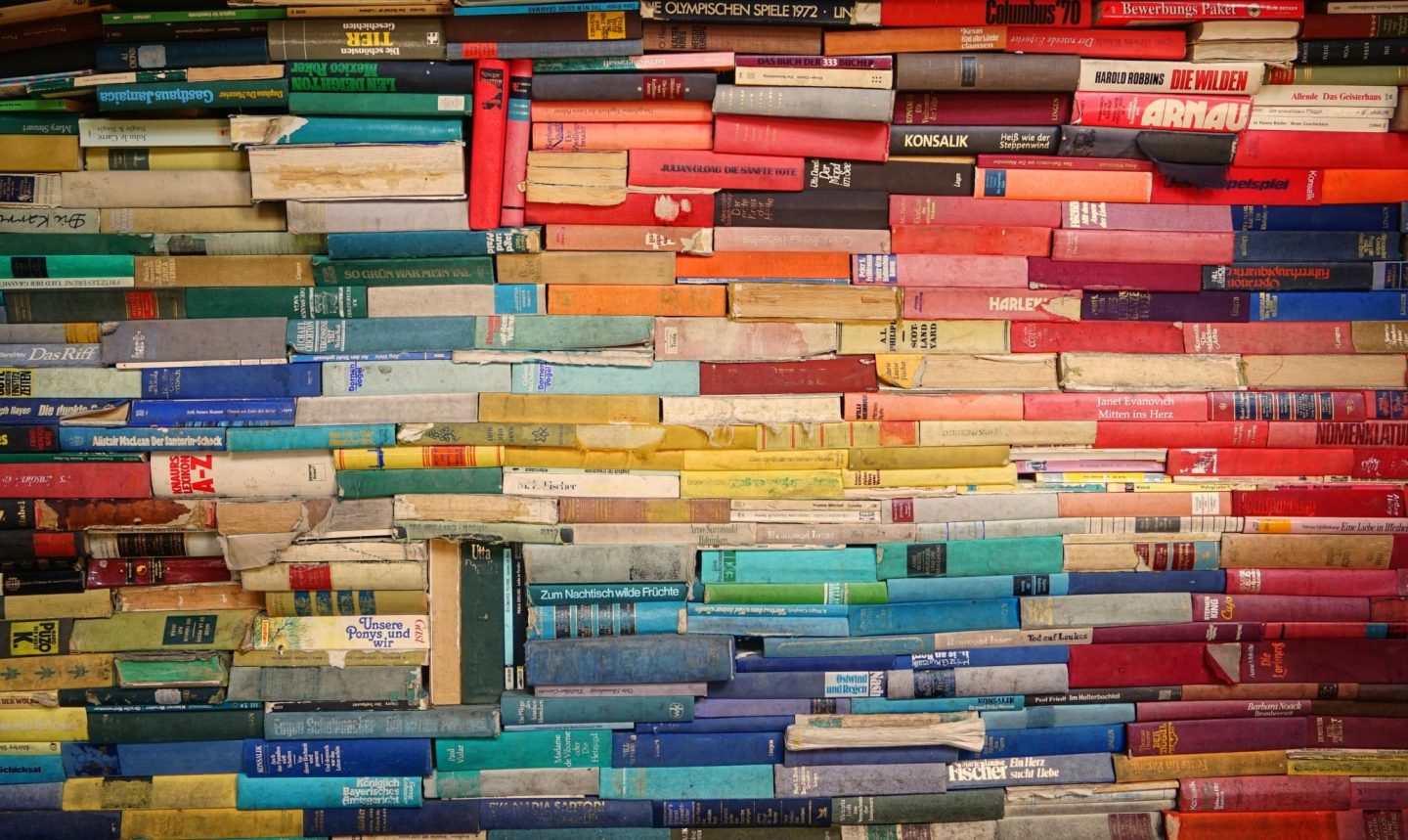 Okay, this is officially the longest post I've ever written!! There will be some other releases in the fall announced later, which will be shared in a separate, much shorter post. I hope your 2019 TBR just grew by 25 titles!
What books, new or back listed, are you excited to read in the new year?!