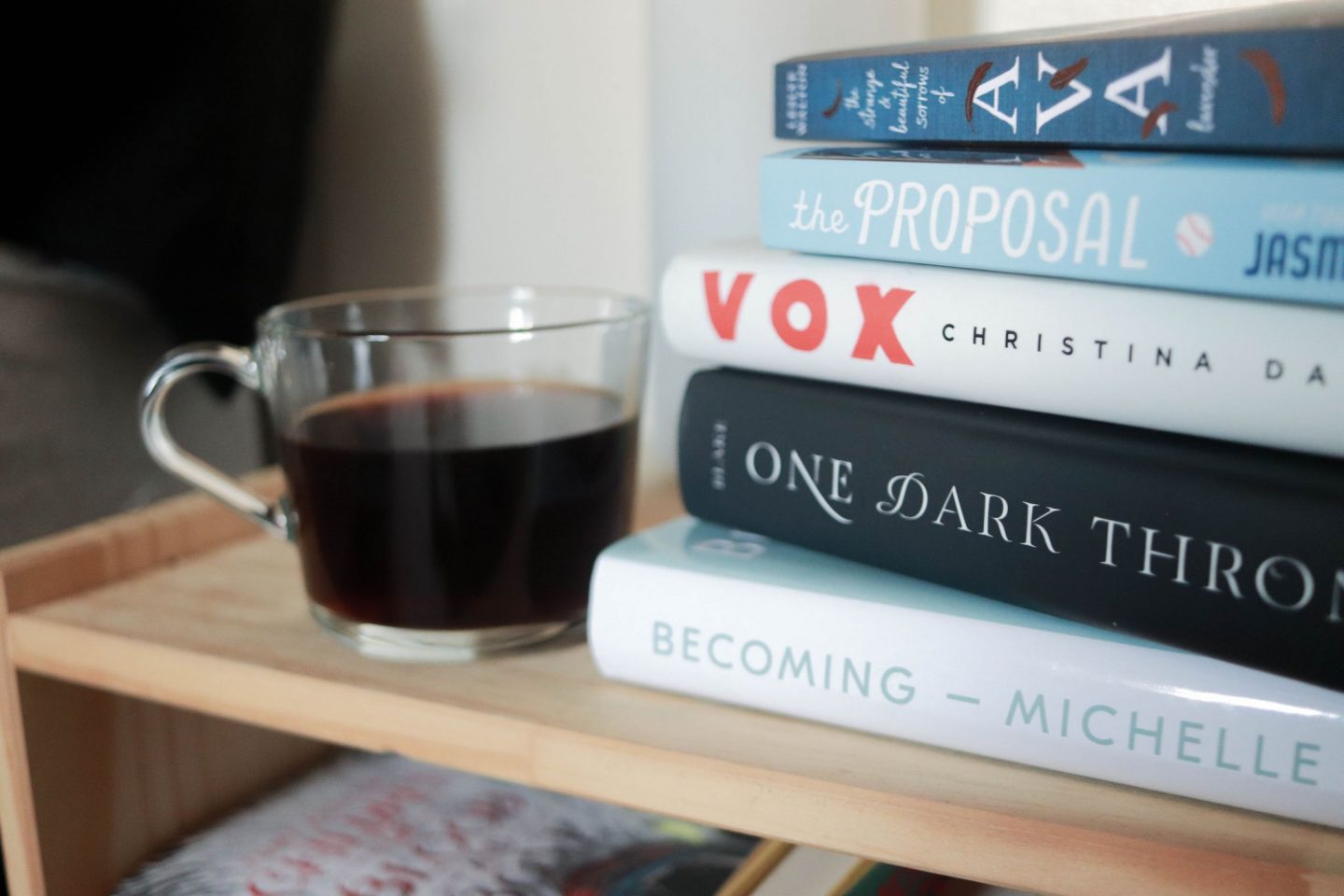 November gave me a lot of things. I new website and brand, time with family, and the lead in to my first trip out of the country. What it did not give me? A ton of extra time to read.
By now you all know that reading is a huge form of self care for me. It helps me sleep better, think better and work better. Most importantly, it helps me write better –which is kind of important since words are a huge part of my life. So even when there seems to be no time, I'll always find some way to sneak in a chapter here or there or listen to an audiobook for a few minutes.
I've been in a weird reading mood for the past few weeks, so this month's reading list is a mix of magical realism, non-fiction, romance and a bit of distopian. My life was all over the place, and my reading was, too.
What I Read in November
One Dark Throne by Kendare Blake
Rating: 4/5 stars
What I liked/disliked: This is the second book in a series, so I won't spoil anything! But I love the plot, action, politics and adventure just as much this time around! I can't wait to pick up the third.
The Proposal by Jasmine Guillory
Rating: 5/5 stars
What I liked/disliked: I love a well done, cringe free, unproblematic romance novel. Jasmine Guillory always delivers! I adored her first book, and loved this one just as much. The characters are a little exaggerated, but fun and very likable. Highly recommend this and The Wedding Date!
Vox by Christina Dalcher
Rating: 5/5 stars
What I liked/disliked: Yupp, one of my new favorite books of the year! This dystopian has a bit of everything: scandal, love, politics and so much action. I was always on edge for what would happen next! Set in a world where women can only speak 160 words a day, you'll get Handmaid's tale vibes from beginning to end (only the main character is much more likeable than June).
Becoming by Michelle Obama
Rating: 5/5 stars (obviously)
What I liked/disliked: I disliked nothing. This book was perfect. A look into the woman behind the FLOTUS. I loved learning about her roots and how they carried her to the White House and beyond. She's super vulnerable in this book, and very authentic. You can tell this was cathartic for her to write. It made me long for a time when the first family was one that I acknowledged.
What are you reading lately?
Shop books