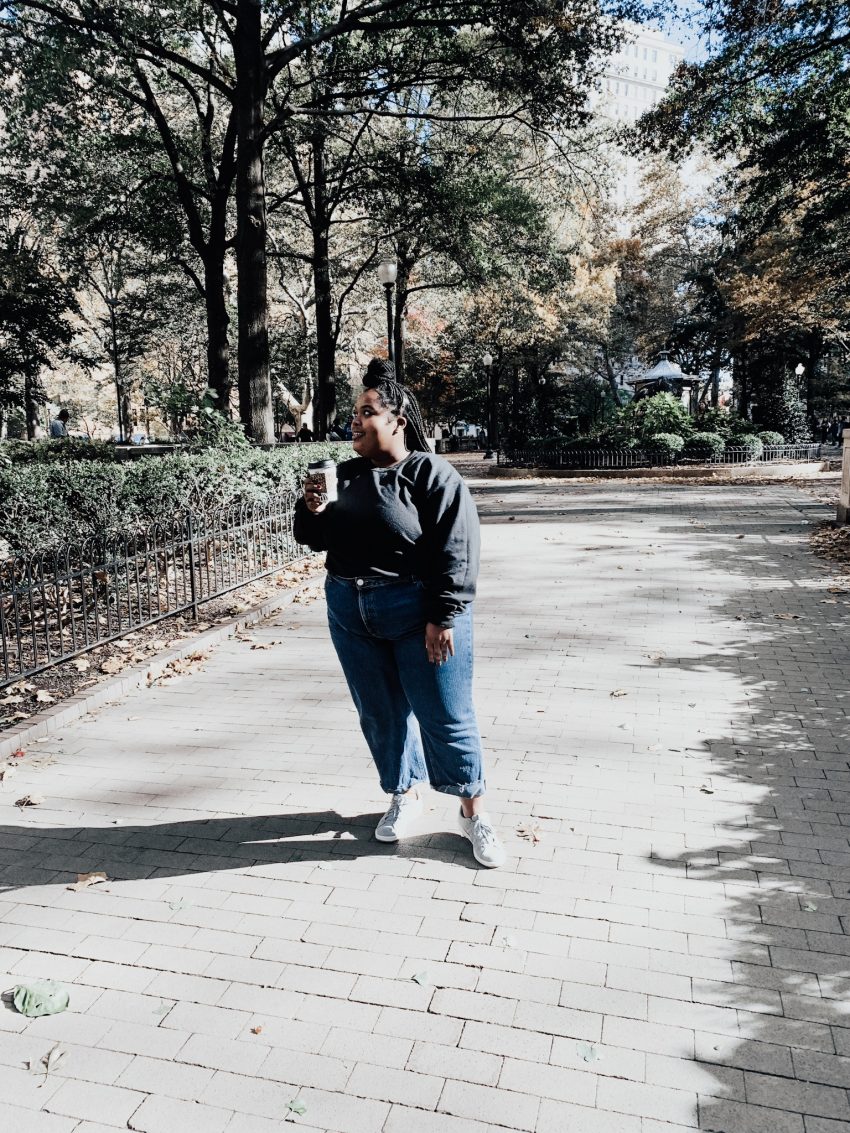 Oh hello there. Surprise! Anything look… new around these parts? Okay obviously something looks new!
I've been keeping a bit of a secret over the past few months and this reveal feels like letting out a deep breath that I've been holding in for far too long. If you were wondering why new posts and videos have been slow to roll out over the past few weeks, here's the reason.
I've been working on this rebrand for quite some time. And though Space on Third is no longer (which I'll explain the reasoning behind in this post), not much else is going to change. Before I give you the backstory to how I made the very difficult decision to build this site and rebrand, let me give you a bit of context and backstory. That's what you're here for anyway, right?!
I do a lot. If you've been following my journey online you probably know this. You watch me go from the office to shoots and events to speaking engagements and travel back to my studio where I write this blog. You all have been trying to figure out how it all flows for a while. Sometimes I find that I'm trying to figure out how it all flows. Because there are a lot of pieces moving around:
I run this blog and my YouTube channel and often partner with brands to bring you guys fun and useful content.
I write! I'm working on a big writing project but also take on freelance gigs like this one.
I speak and host events quite often and am working on developing a series of workshops.
I work 9-5 doing social media production and digital marketing.
I help creative entrepreneurs showcase their personal brands online.
See, there's a lot happening.
While running Space on Third, I was keeping all of these things pretty separate. I ran a personal website for my freelance work and then had this blog and my YouTube channel. I was always asking myself which site something belonged on or if sharing struggling with how to give you all the full picture.
It was constantly on my mind, but I kept pushing those thoughts away. Mainly because I didn't have time to deal with them, if I'm being honest.
Fast forward to about a year ago, I met with an influencer engagement pro to talk about the state of my brand and how I could keep pushing, growing and reach the next level. One of her top recommendations was a rebrand that did tell the full picture of my brand. Specifically, getting my name out there more by literally placing it right on my website.
I resisted this for a while. Running a site under my name seemed so boring and completely unlike me. I like the content I create to be the focal point, I'm just the medium. A name change scared me, like literally terrified me, but it also made sense. I put together a small focus group of creatives who know me and my work on a personal level and sent them surveys to get a more personal feel. So many of them also suggested using my own name in a brand name.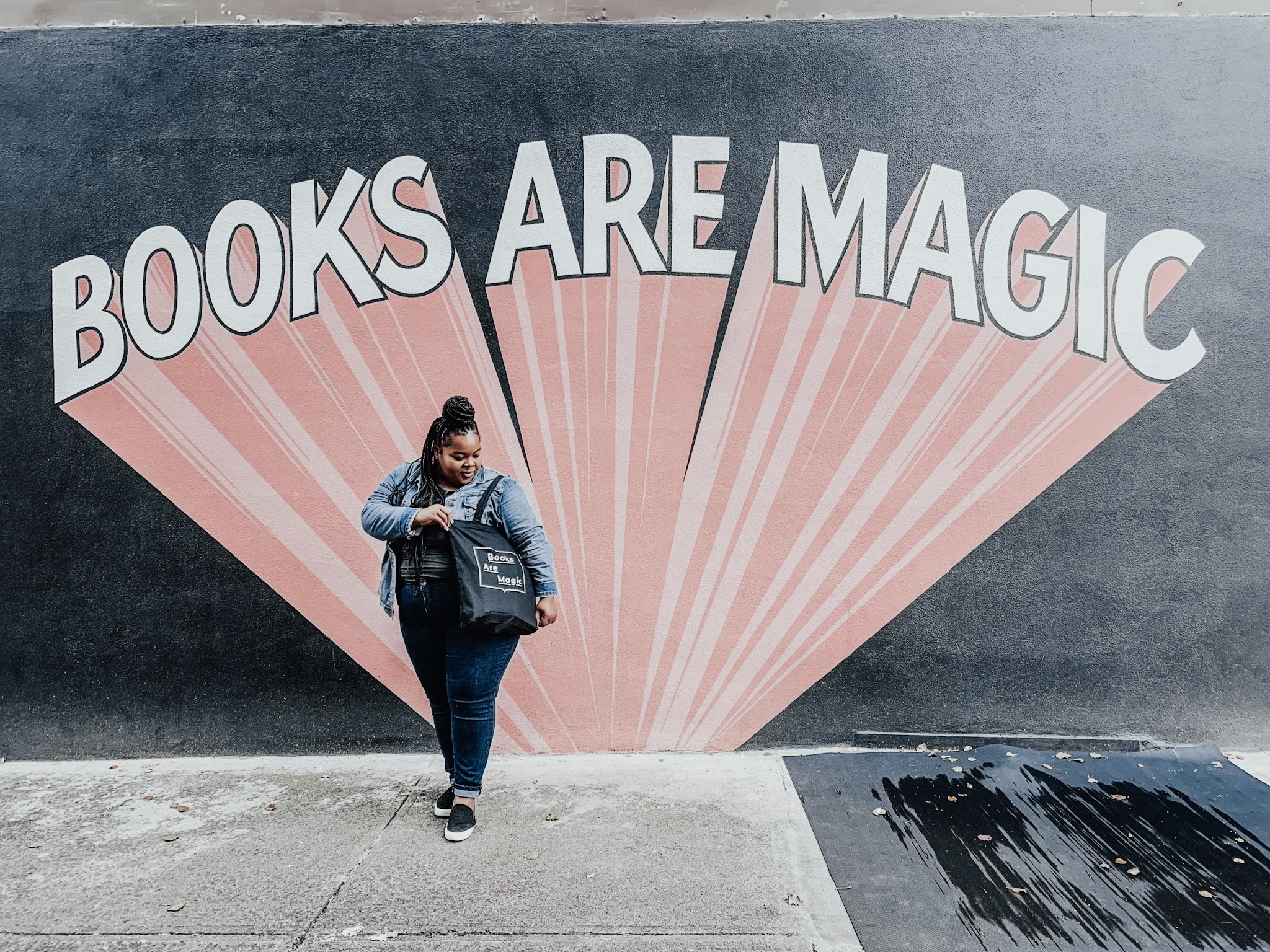 And while I was gathering feedback from my creative friends, I also started to meet more of you in person (which has been the most amazing part at 2018). At events or conferences, I've loved talking to you guys IRL and figuring out what you like on the blog and want to see more of. But one thing became super apparent to me, the name space on third meant absolutely nothing to you guys. In fact, when meeting me, more than half of you either couldn't remember the name of the blog or said it wrong (you write "third street blog," right?! happened a lot).
I didn't take it personally! I actually understood. Because while the name definitely had significance to me, nothing about the brand name's true meaning really came through in anything visual. And while there was a cute and detailed explanation of the name on the about page, people will always remember what's consistently in front of them first.
So I started brainstorming. I went through a lot of creative pairings of my name, trying to determine what was fun, simple but also would look good as a domain name. I think I went through 6 potential names before settling on By Amber Burns.
I love it because it looks like a byline, and it takes things back to my first love: writing.
So now everything can live under the By Amber Burns umbrella. I didn't feel that everything could live under the name Space on Third.
On the content side of things, not much will change. I'll still be blogging regularly about your favorite things and also sharing more peeks into my freelance and work life, both here and on YouTube and Instagram. I already have plans to do more "day in the life" or "week in the life" type blogs, since those are requested all of the time!
I have a feeling that this rebrand is going to bring new opportunities, inspiration for fresh content and hopefully expand the readership in this little community.
Regular posts and videos will be back on the blog and the channel starting this week! I have a lot of travel content planned for the future since I'm just a few weeks away from my trip to Paris! If you have any travel questions or specific content you'd like to see, leave me a comment and let me know! And if you have questions or comments about the rebrand, feel free to let me know 🙂