Follow my blog with Bloglovin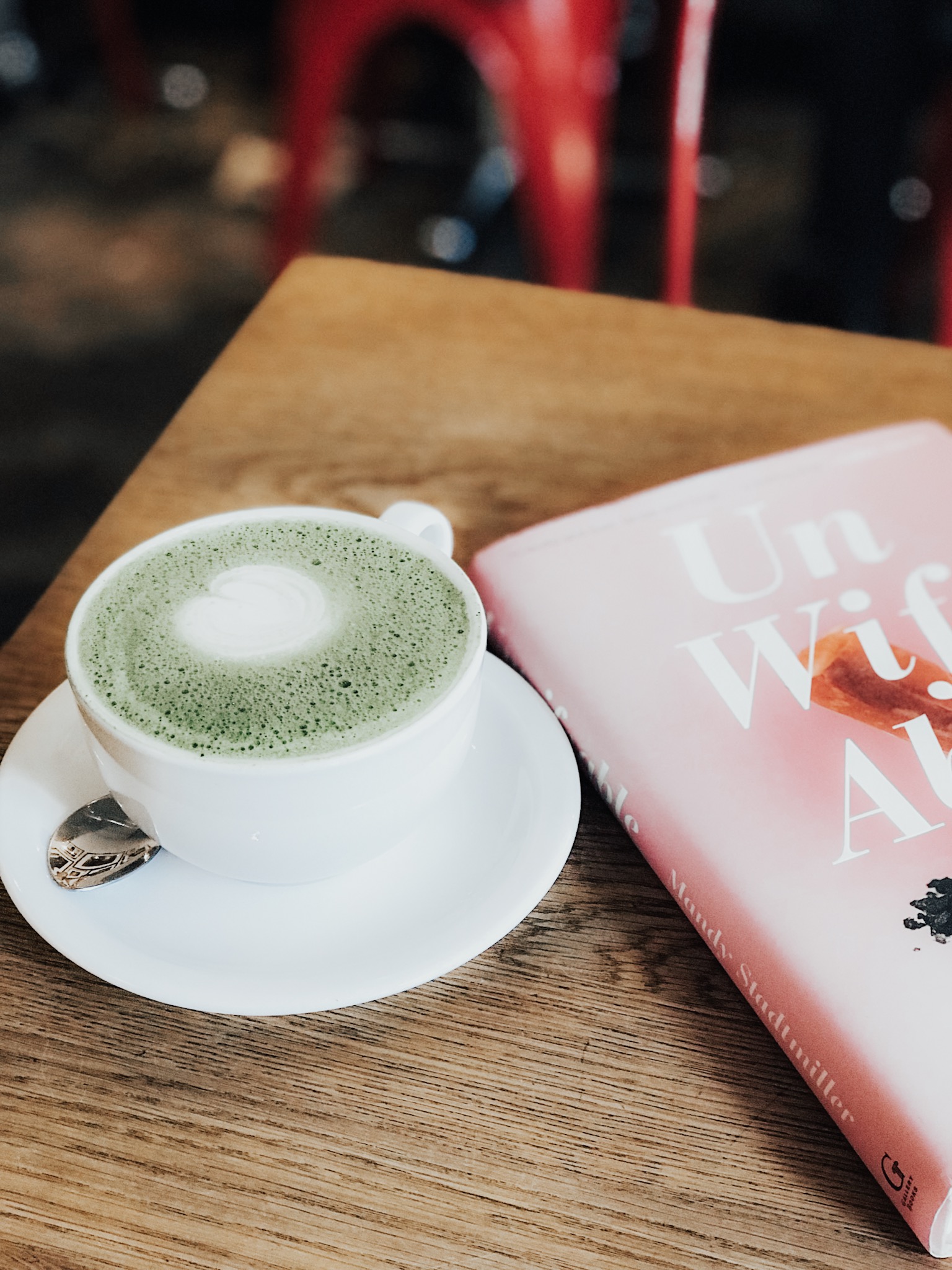 Between building out the rebrand, spending some time in NYC and life in general, reading made for much needed self care last month.
This is the time of year that I usually reach for darker, creepier reads. I pulled a ton of thrillers that I've been waiting to dig into all year. There was even a huge Stephen King novel that I was looking forward to starting. I also planned to read a ton of dark fantasy and sci-fi books.
I read absolutely none of those books.
Even though autumn is typically when I crave these darker reads, I was craving the exact opposite. I read lots of romance, a very moving literary fiction (which is on my favorite books of the year list!!) and one very disappointing fantasy.
What I Read in October
Dating You Hating You by Christina Lauren
Rating: 4.5/5 stars
What I liked/disliked: Christina Lauren is definitely one of my favorite author duos! I think this is my favorite one of their titles! An enemies to lovers troupe that is done in such a realistic and believable way. I love that they create steamy scenes and dialogue that don't seem like weird cable tv romance lines. The relationships they write about are ones that could truly be my best friend's love life scenarios. Highly recommend if you're looking for well done romance!
Home Fire by Kamila Shamsie
Rating: 4/5 stars
What I liked/disliked: This book was so well done! It follows siblings in a family and how their lives have been impacted by being raised as the children of a terrorist. The ending absolutely tore me apart. The pacing was a bit slow, which is strange because so much happened. I wish we could have gotten more of each character because they were all so complex and interesting. I could have easily read a novel about each of them and their experiences! Definitely one of the best books I read this year.
Unwifeable by Mandy Stadtmiller
Rating: 4.5/5 stars (I know I don't typically rate memoirs but this one was so solid and good)
What I liked/disliked: This was an incredibly raw, honest and funny memoir! Mandy shares her journey as a newbie to the publishing world and to New York City and how both impacted her physical and mental health. I think it takes a lot of guts to explore yourself and your behaviors like this and Mandy did it with such grace. Trigger warnings for sexual abuse and addiction.
Love and Other Words by Christina Lauren
Rating: 3.75/5 stars
What I liked/disliked: I was really on a Christina Lauren kick last month! This was another hit for me, but my least favorite of theirs that I've read so far. It's the ultimate story of the one who got away with so many plot twists! The characters are all so wonderfully done. And the romance definitely made me cry and cheer for the love of two fictional people. CL can truly do no wrong for me.
Beasts Made of Night by Tochi Onyebuchi
Rating: 2/5 stars
What I liked/disliked: This book had so much promise. A magical world where the sins of others are removed by mages and turned into sin beasts?! And then, those sins are eaten by another magical group called sin eaters?! YES THIS. But in the end, it just didn't deliver. The pacing was so so weird. I have no idea how much time passed between the start and end of this book. Like maybe a day, maybe a year?! The main character was pretty underdeveloped and full of himself and the side characters lacked substance. I really wanted to like this one. I would consider checking book 2 out at the library, just to see if it get's better and the world lives up to it's potential.
The Bullet Journal Method by Ryder Carroll 
Rating: 5/5 stars
What I liked/disliked: THIS BOOK! If you've been following me for a while, you know that I started bullet journaling earlier this year and I'm obsessed. I preordered this book as soon as it was announced. It is so much more than a book on bullet journaling. It truly is a study and practical guide to being productive and focused on what truly matters to us. I'm going to do a full review on the blog soon!
Overall, it was a great reading month with only one disappointing read. I'd love to hear what you're currently reading or looking forward to reading (today Michelle Obama's book Becoming comes out –I preordered so it should arrive today and I plan to devour it).
Shop my Reads