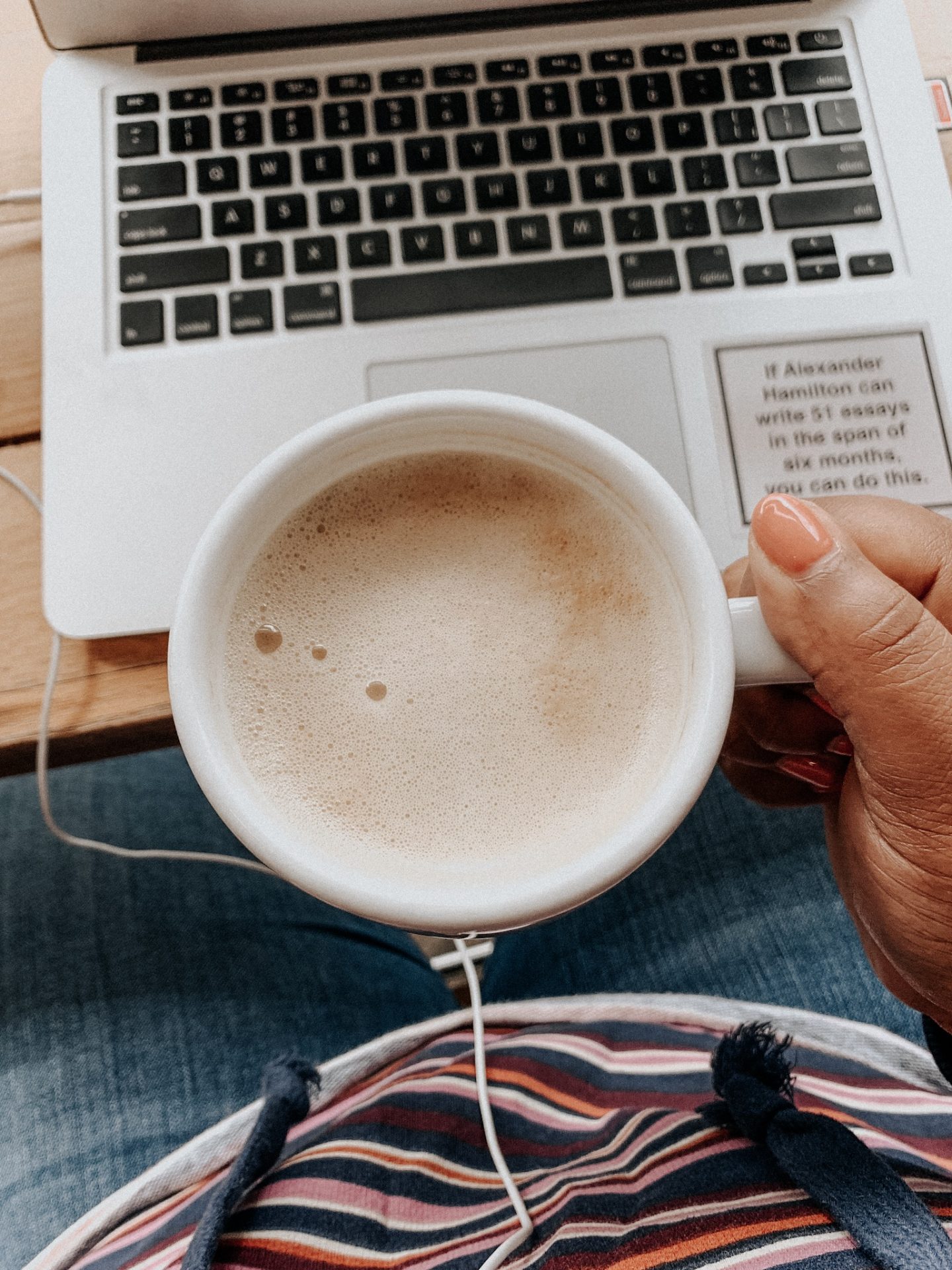 Guys, is it just me, or is 2019 flying?!
I feel like every time I blink, it's time to flip the calendar over to a new month. Okay admittedly, I waited until mid February to buy a 2019 calendar because they get marked down 50-60% off a Paper Source and I love a deal –so maybe that's why?
Quick life update since our last coffee date here — I started a new job!! I left my job with Visit Philadelphia doing social media production and took on a new comms role working for the City of Philadelphia!
It's a very different role than one I ever saw myself going into, but I also think it's a great fit. I'm specifically working on social media and digital comms for Parks & Recreation and a program called Rebuild. Rebuild is a program that invests in Philadelphia's parks, rec centers and libraries in the neighborhoods that need them most. It's a totally different pace and type of work that I'm used to, but I'm about 2 weeks in and really loving the change.
Tell me what's new with you!? How has the first two months of 2019 treated ya?
Links I Loved…
+ This series, Day Job, profiling what different writers do to pay the bills while they work on their books is incredibly insightful.
+ I found that link through Felicia's brilliant newsletter, which you should definitely subscribe to.
+ Also, to better your inbox, Hitha sends a weekly digest of the best best articles from Politics and beyond! It's so good.
+ This GNI interview with Ashley C. Ford, who I admire so much for her amazing work and the inspiring nature of her life journey.
+ A good read on why people should stop bashing recipe bloggers who write long prose in their posts. Have you seen that backlash online lately? I've never understood the issue with just scrolling down if you aren't into the post…?
+ How to know you're in love — this was a perfect breakdown.
+ I think all the single ladies, in almost any age group, can relate to Meghan's heartfelt post on the realities of being single in your 30s.
+ How a 5 minute break outside could improve your entire day.
+ Solid tips on releasing self doubt.
+ I've been obsessed with Glossier as of late and cannot wait to see what this becomes?!
Have a lovely Sunday 🙂