Finally! I know you guys have been waiting for this list and I'm so excited to FINALLY be sharing it with you all! I read some really amazing books last year, and narrowing things down wasn't easy.
So while this was supposed to be a top 10, I'm cheating (just a little) and bringing you all a top 13 instead. In my defense, two series caused the tipping point! And who am I to separate good books in a series?!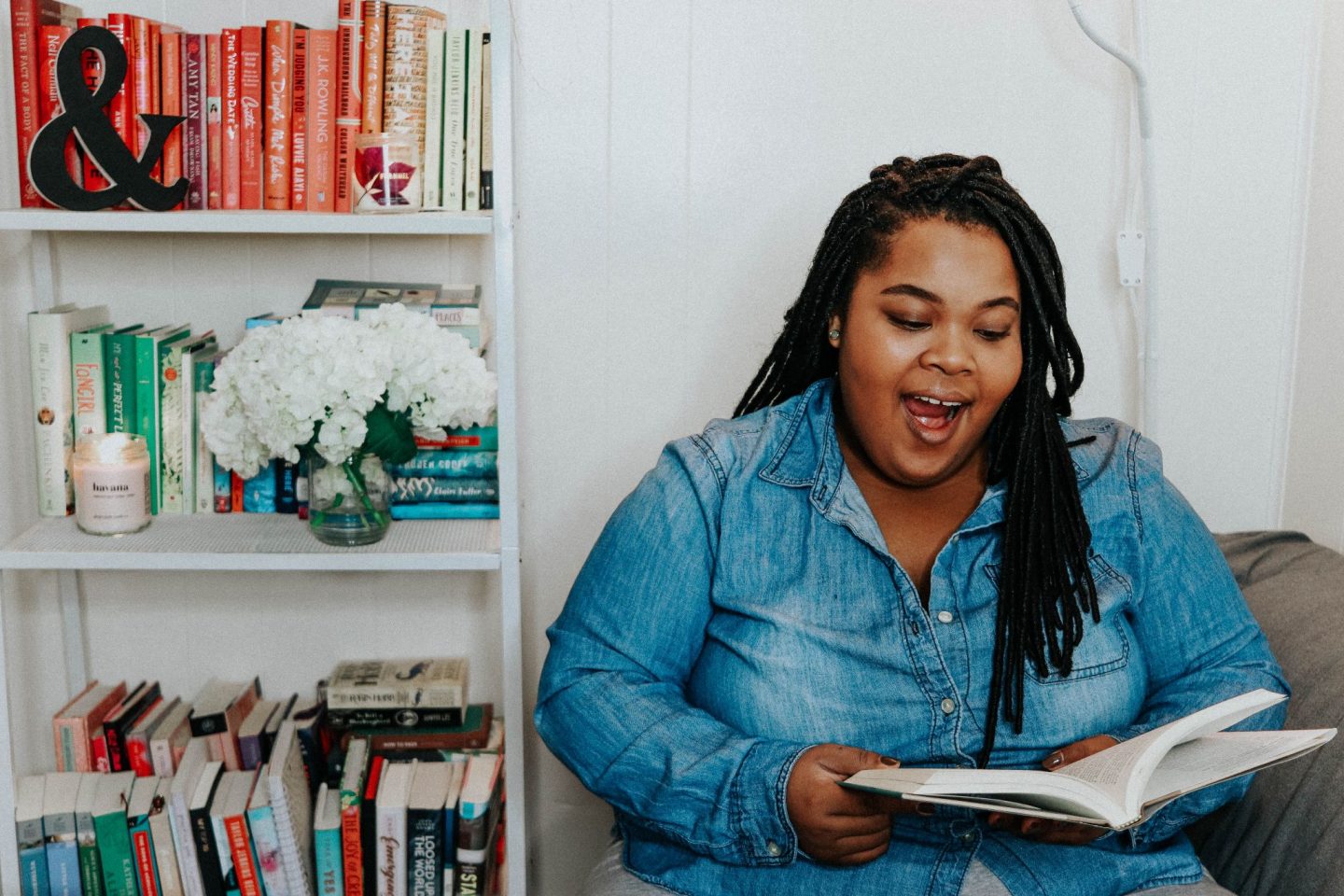 Before we just into these titles, let me break down a bit about my 2018 reading:
I read 65 books in 2018, which added up to about 22,504 pages. Whoa!!
On average, I gave books a 4 star rating. I think this would be closer to 3.5 stars if Good Reads allowed half star ratings! This doesn't surprise me much. I feel like I really loved most of the books I read (hence the list of 14 new faves!). I have 18 books 4.5 stars or higher (but one of those was Harry Potter, which always gets 5 stars).
I also read a new to me author almost every single month, which is my favorite stat to report! I love finding new authors! And while not all of them made a list, Christina Lauren, EJ Mellow and Kamila Shamsie are now auto-buy authors for me!
There are a few things that let me know a book is going to be a new fave or a fave of that reading year:
How to become my favorite book:
– Get's a rating of 4.5 stars or higher. Seriously Goodreads, can we please have half star ratings in 2019?!
– After reading it, I know I have to own a copy and keep it in my house. This usually means it was a library borrow. I sometimes hold on to meh books if they were at least fun to read. Books I didn't like are either donated or my library or traded at my used book store, never kept. When I love a book, I'll search the internet for the best cover/version to own forever!
– I would re-read it again and again. I'm on my third re-read of Harry Potter and I love it more every time I read it.
– Once I finish the book, it stays on my mind for days or even weeks and makes it hard to start a new read. #BookHangover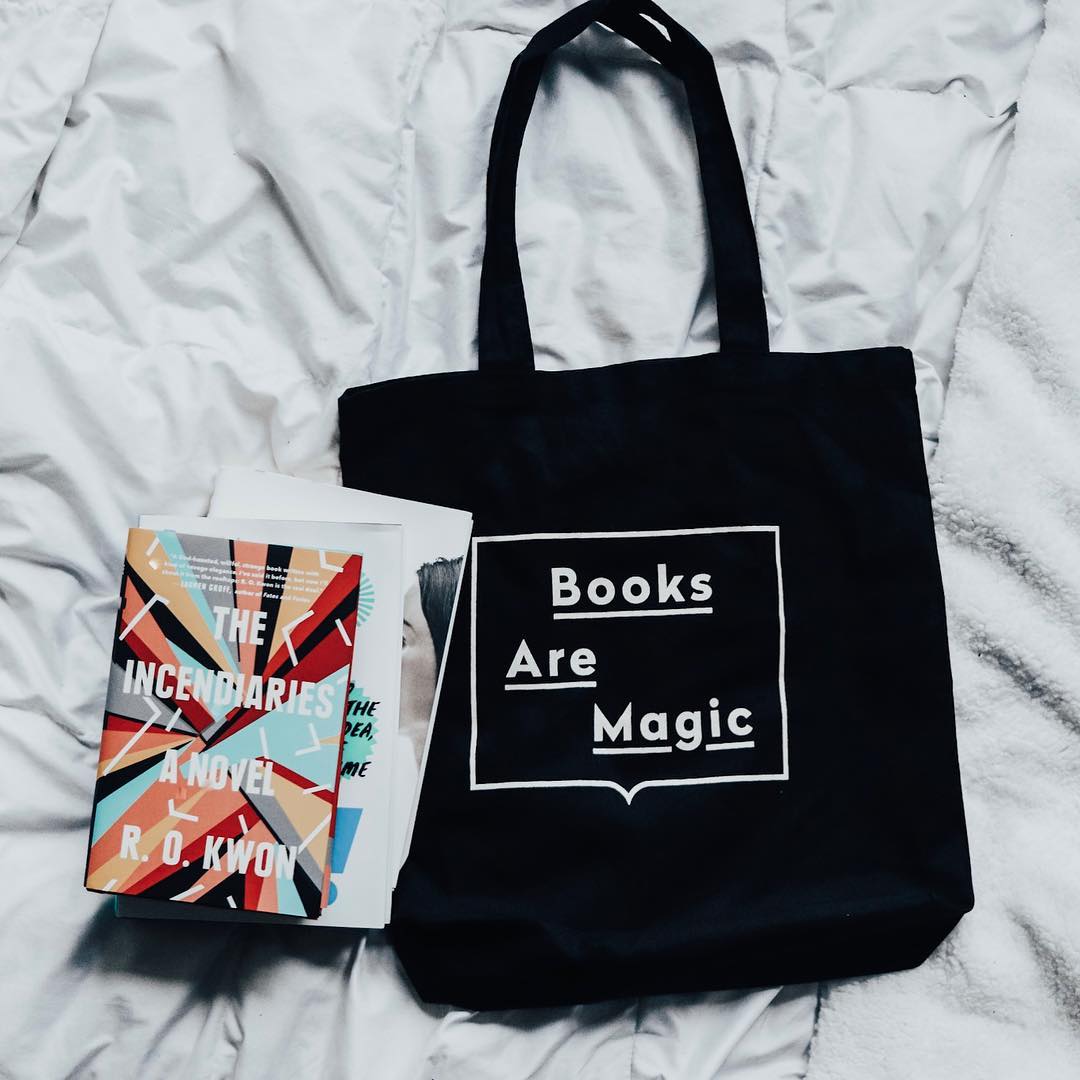 Okay, now on to the titles. These are listed in no particular order, because if you think picking out my faves was a hard task, could you imagine ranking them?! Could not even attempt!
I've seen the Crazy Rich Asians movie no less than 10 times at this point (not an exaggeration). I loved reading these books so much. The characters, and there are a lot of them, were so fun to get to know. I know a book has me hooked when I experience something in real life and think *insert book character here* would do XYZ right now. When I finished the series, I was really to jump in and re-read them all. The third book was my favorite of the series, but I will likely re-read all 3 at some point this year. Absolutely give them a read: Crazy Rich Asians, China Rich Girlfriend and Rich People Problems.
I'm completely obsessed with the entire Wayward Children's Series. I don't think I've rated any of them under 4 stars. This one took on a different story than the others before it and I really enjoyed it! These books have some of the most interesting and unique world building ever. And at less than 250 pages each, they do a lot with a little.
I feel like I was the last person ever to read this, but I'm so glad I did. Celeste Ng's writing is absolutely amazing. This book is definitely a slow burn, but the prose kept me hooked page after page. The book covers heavier topics like grief and explores the darker sides of family and motherhood, but doesn't feel heavy. I don't know when I'll re-read this, but I know I'm excited to!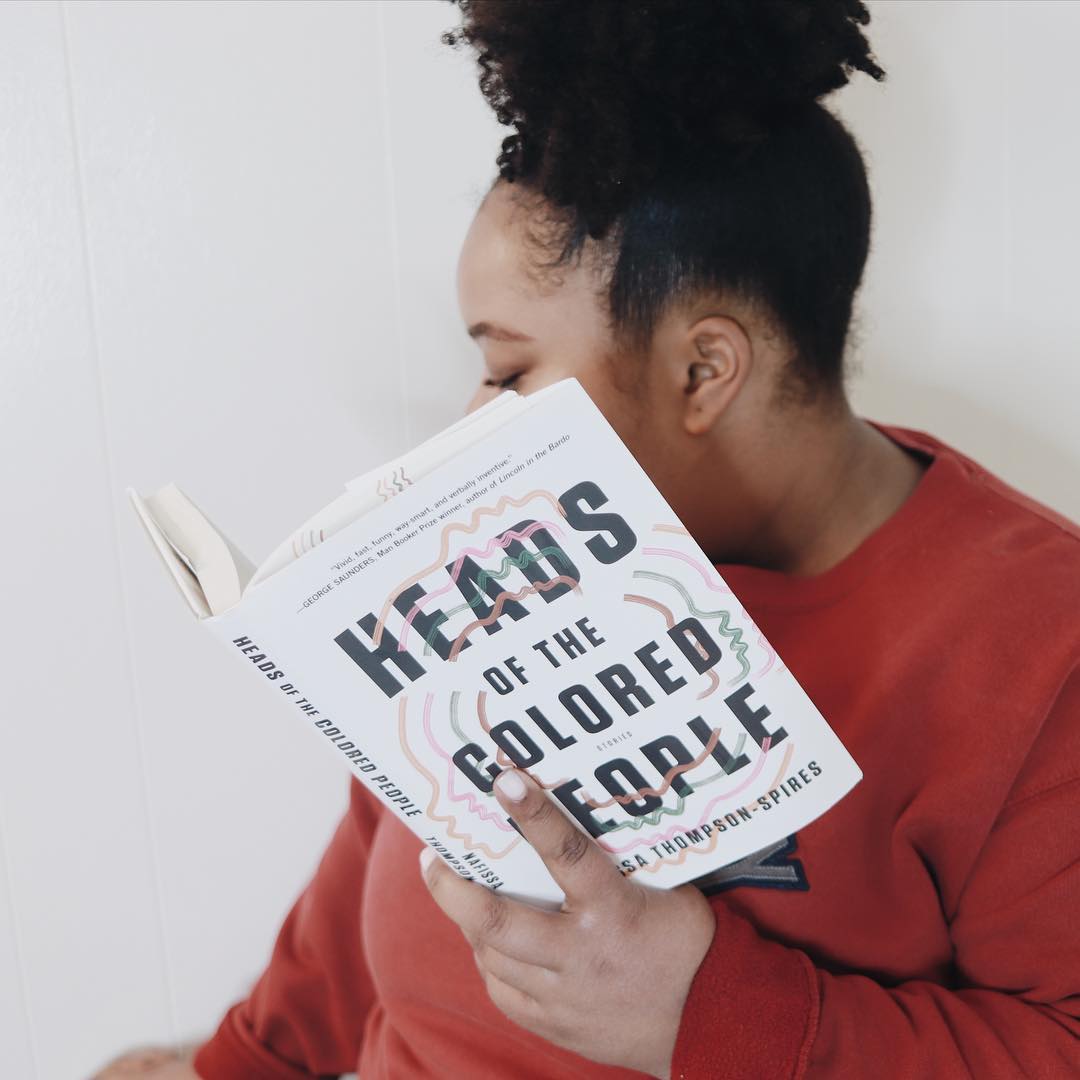 I have been screaming about this book to anyone who will listen since I finished it! This anthology has some of the most creative storytelling I've ever read. Everything comes together so well, and in unexpected ways. The stories all focus on black identity, black womanhood and the middle class. I felt very seen and well represented while reading this and cannot recommend this book enough. Thompson-Spires is definitely an auto-buy author for me!
I've been thinking about the ending of this book since the day I read it. I'm still shook. While I didn't love one romance in this book (like really didn't love it), the rest of the book was so amazing it more than made up for it. A fantasy world based in West African culture and lore? Yes please. Strong female main characters with an honest, non frenemies relationship? YES PLEASE!! This book is great and a good start for anyone looking to get into fantasy.
VE Schwab is one of my favorite authors. I even went to NYC in October to grab a signed copy of Vengeful and hear her talk which was so incredible. VE Schwab does characters like no one else does them. They're always a bit morally grey, a little twisted by still so pure and precious. I loved the characters in both of these books so much. When I first picked up Vicious, it was nothing like I expected in the best way. You'll be so into these books you'll forget that everyone you're rooting for is kind of terrible…but in a good way!
Unwifeable by Mandy Standtmiller
One of the best memoirs I've ever read. Mandy's stories have stuck with me and I think about her experiences and story often. She shares very openly and honestly about some of the darkest times in her life and how she managed to turn a very questionable life into one she's proud of. I love how she never held back from giving us the details and how she really felt about them. If you're looking for a good non-fiction read, pick this one up! Trigger warning for drug abuse and sexual abuse.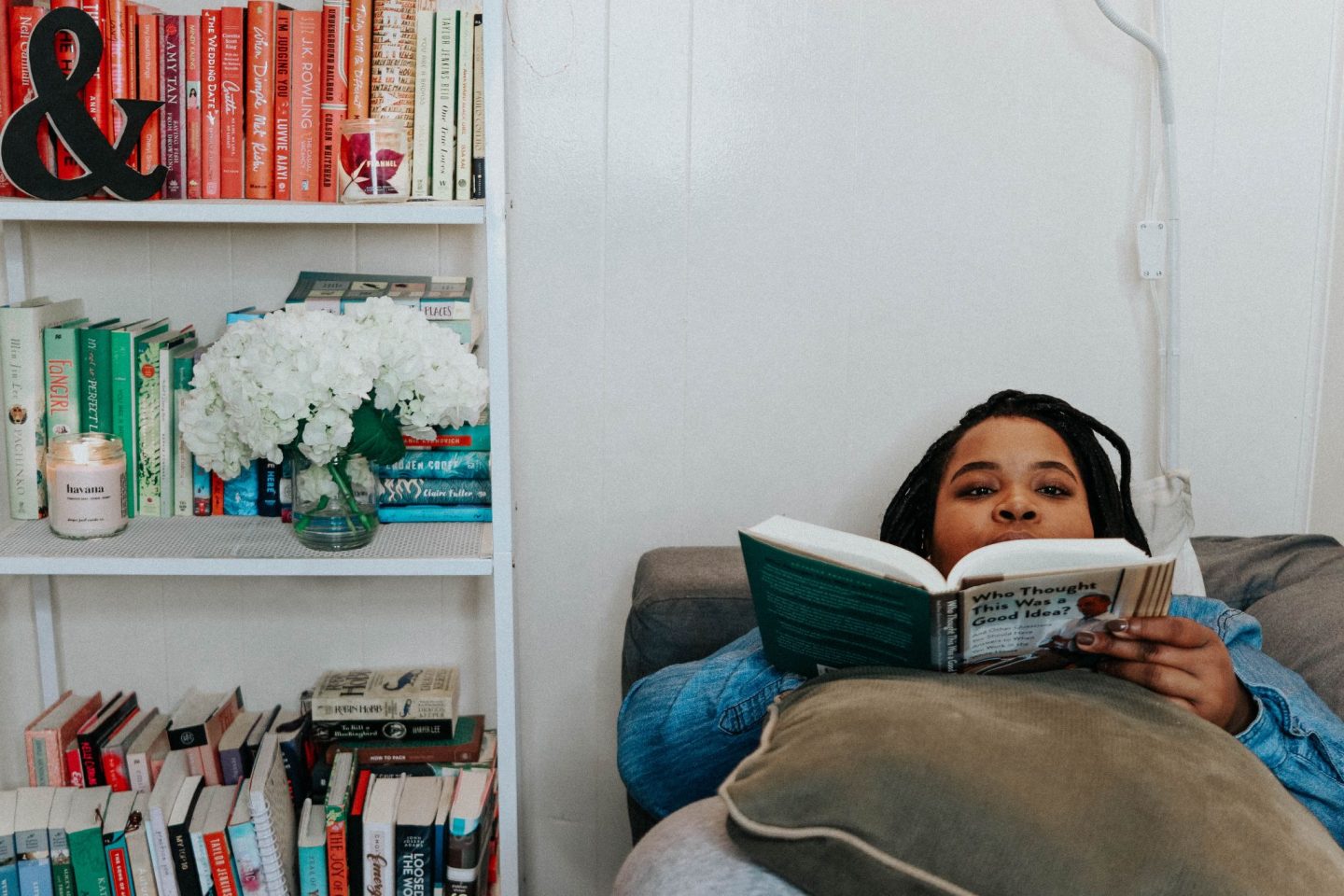 You know I became obsessed with bullet journaling last year! I love the system so much, but this book is about more than a planning system. I think it does a really good job at breaking down patterns of productivity. I think a lot of what's shared here would be applicable for non-bullet journalists as well.
Vox by Christina Dalcher
This book was CHILLING!!! I love the main character, even though she was full of flaws and tended to be slightly morally grey at times. This book definitely gave me Handmaid's Tale vibes and definitely made me even more upset about the current state of politics. I couldn't put this one down and literally read to the end with my heart racing because OMG!
Becoming by Michelle Obama
Is this a surprise to anyone? I pre-ordered this book the second it was announced because… MO. I really loved getting more of her backstory, her adorable love story, and her quick takes on the current administration. I switched between the physical copy and the audio book. Both were great and added to the reading experience for me. I saved so many great quotes, most of which are now floating around online, because they're that good.
2019 has started off as a slightly slower reading year so far. I've only finished two books at the time this post is going live, but it's still early! There are plenty of great books still waiting to be read, and some amazing ones releasing this year I want to get to!
What was the best book you read last year?