I was not excited for the release of this book. I love Taylor Jenkins Reid and have read almost everything she's written, so I added it to my most anticipated list just because of who authored it. But, I still wasn't excited for it. I didn't pre-order it. I didn't really talk about it when it was released. But I read it.
And it's one of the best books I've read so far this year.
Taylor Jenkins Reid (TJR) is a master author, and that's putting it lightly. I remember when I read The Seven Husbands of Evelyn Hugo. I devoured that book. I still think about that book –the characters, the plot twists, how it made me feel, really feel, as I read it.
I've had that same emotional pull and feeling every time I sit down with a TJR book. Daisy Jones & The Six was no difference.
Now, I mentioned that I wasn't excited about this book and that's true. A novel about a rock band that was big in the 70s doesn't really do it for me. It sounded like one of those Vh1 specials that would come on TV at late at night when everything else had gone off. But this book was anything but that.
The novel is written interview style, as the members of a once popular rock band, The Six and singer, Daisy Jones, share how they rose to and then fell from fame.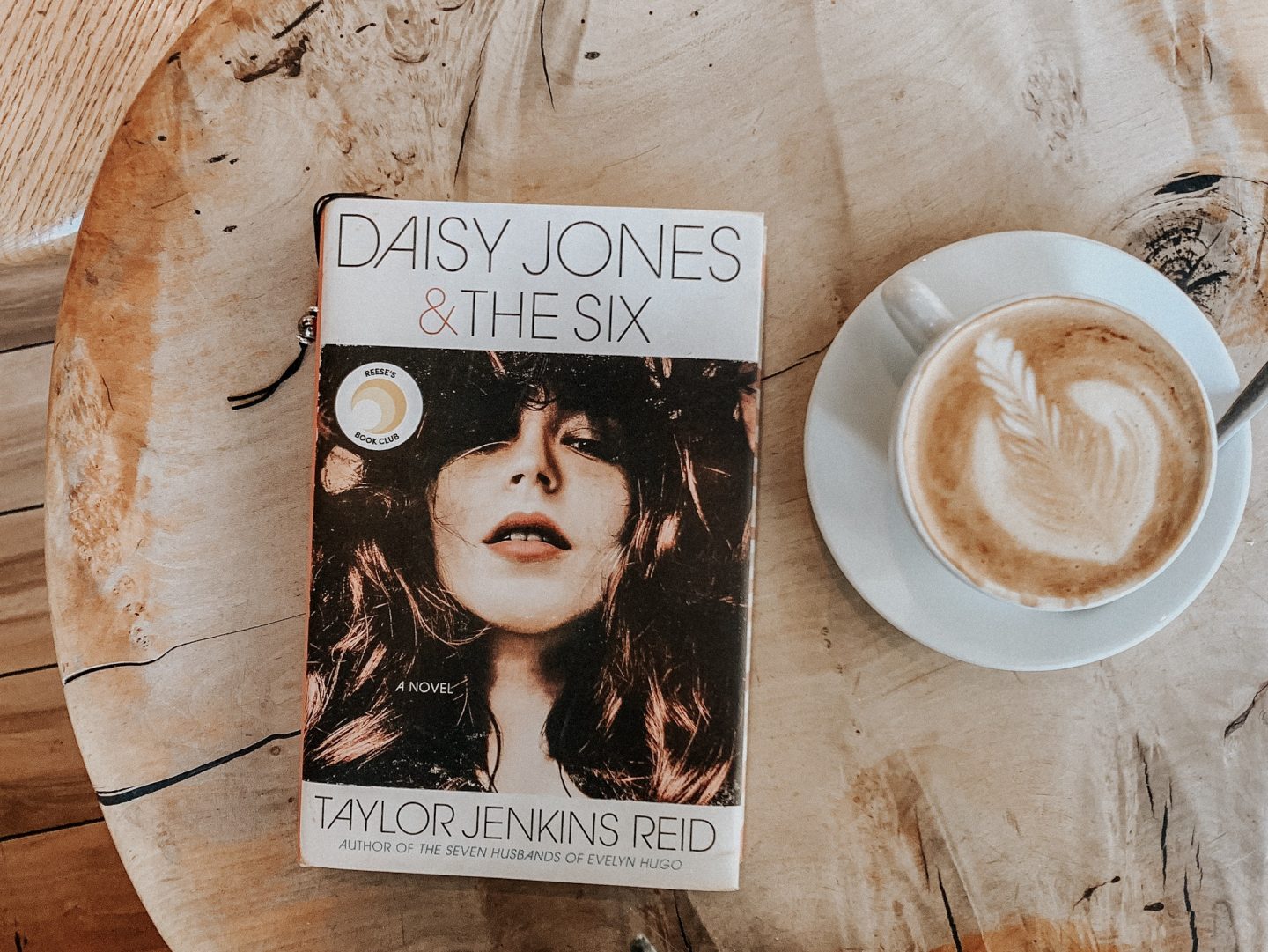 What makes TJR's books true masterpieces is the characters. She has a way of writing these beautiful, flawed, perfectly imperfect people who jump off of the page and cling to you.
We learn about the make and break of the band through its 6 members: Billy –the band's founder and lead singer; his brother Graham; Karen; Warren; Eddie and Pete. The band's notoriety really amps up when Daisy Jones, a singer in the 70s who had been making her way around the club (and drug) scene, joins and adds in extra vocals.
We hear from all 7 characters as they explain how they came to be, dealt with personal struggles as their fame increased, what it was like to be on a world tour as a rock star in the 70s, how their relationships with each other changed. I was hooked on this book, literally could not put it down and finished it in just a few days. We don't learn who the interviewer is until the end of the book –which I won't spoil, but brace yourself because I didn't see that coming.
My favorite characters in the book are Daisy, Billy, and Karen. I thought they were some of the most well-written, complex and dynamic characters TJR has ever written.
Billy has a love and passion for music, but he's so much more than a musician. He's a recovering addict, a father and a husband who battles constantly with who he is versus who he really wants to be. I thought it was such an honest and unique portrayal of a man. So many novels create this good guy, bad guy dichotomy but TJR did a great job of writing a good guy who wasn't all good.
Karen is the strong female character I've you've been dying to read. She's selfish and strong headed in the best ways. She knows what she wants, and even though she doesn't always express it well, she's dedicated to honoring the vision of her life despite how it makes others feel.
And Daisy, oh Daisy. I prefer to like the main characters I read about. I always want to root for them. I didn't like Daisy for most of the book, but I rooted for her the entire time. I wanted her to be okay. I cared about her. She was so so flawed, and broken, and watching her come into her own and find herself as the book went on, especially juxtaposed to Billy, was so beautiful.
Overall, I gave this book 4.5 (4.75?) stars. I would have given it 5 stars, but honestly, the ending didn't feel super finished to me? I wasn't dissatisfied, but I could have used 5-10 more pages. I just finished this book last night, and wouldn't be shocked if after sitting with this for a few more days I up that to a 5 star rating. Maybe I'm just being selfish and stingy with the stars!! I highly recommend this book and all others by Taylor Jenkins Reid.