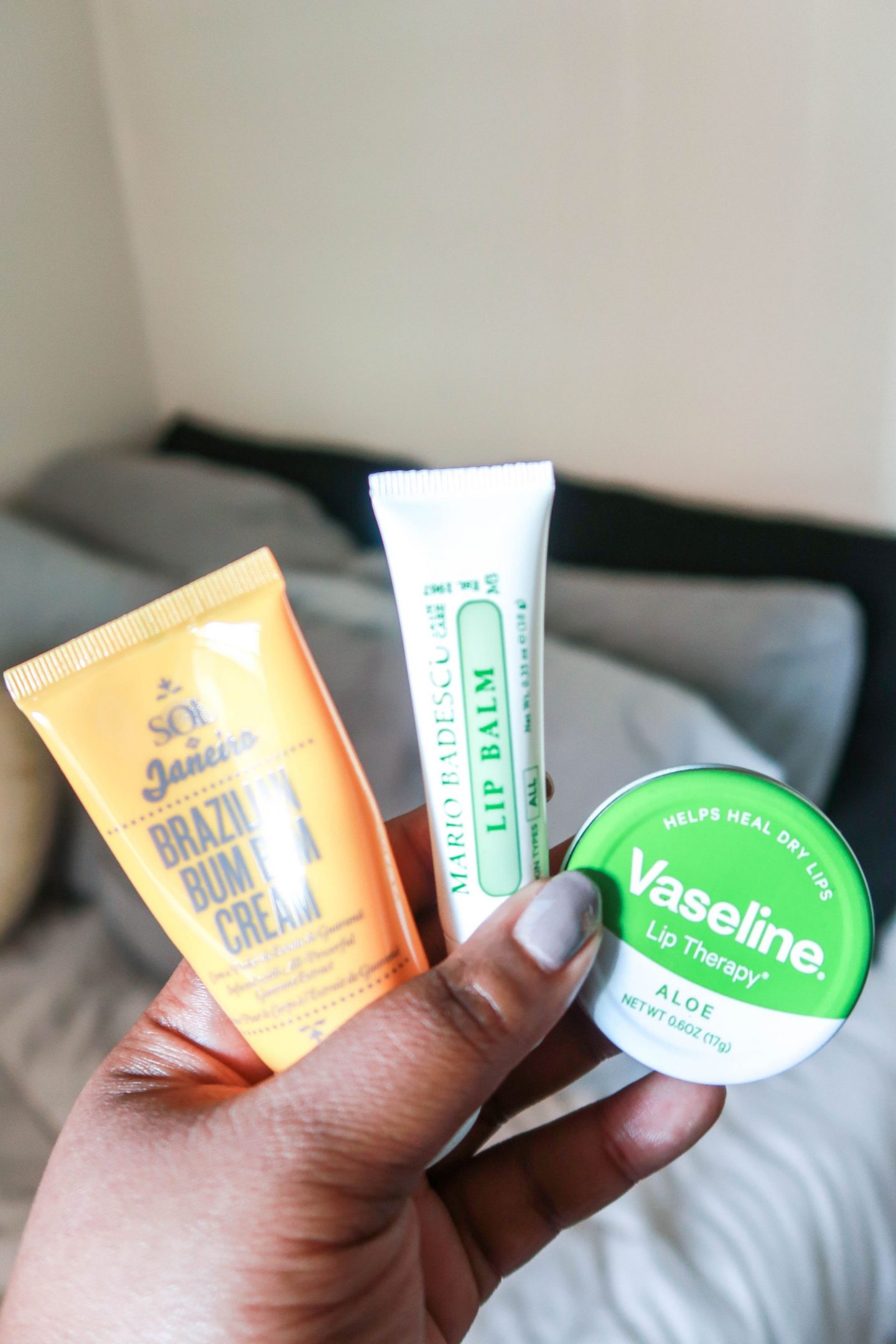 The weather on the east coast has been teetering between Fall and Winter for a few weeks now. The temperature change always causes my skin to act up a bit, but lately nothing has been suffering more than my hands and lips.
Those are the parts of our bodies we cover the least. I haven't felt the need to break out the heavy duty gloves yet. Covering any more of my face with a scarf when I already have limited peripheral vision with a hood up seems like a safety risk.
When you mix the elements outside with the fact that every building and car you enter will be set at a different temperature (looking at you, 90 degree office building), dry skin is inevitable. I'm usually a little extra when it comes to salves and lip balms, any time they have a new or familiar brand in a little stand near checkout, I'll grab one to try out. There are usually at least 2 in my bag, one at my desk and another on my nightstand.
And, despite loving and being loyal to a few balm brands, I never seem to actually finish one. Which is likely a sign that I have too many *shrug emoji*.
Today, I'm rounding up some of my tried and tested favorites for you. I could have shared a list of 20+ items, and narrowing down was tough, but I tried to keep things condensed.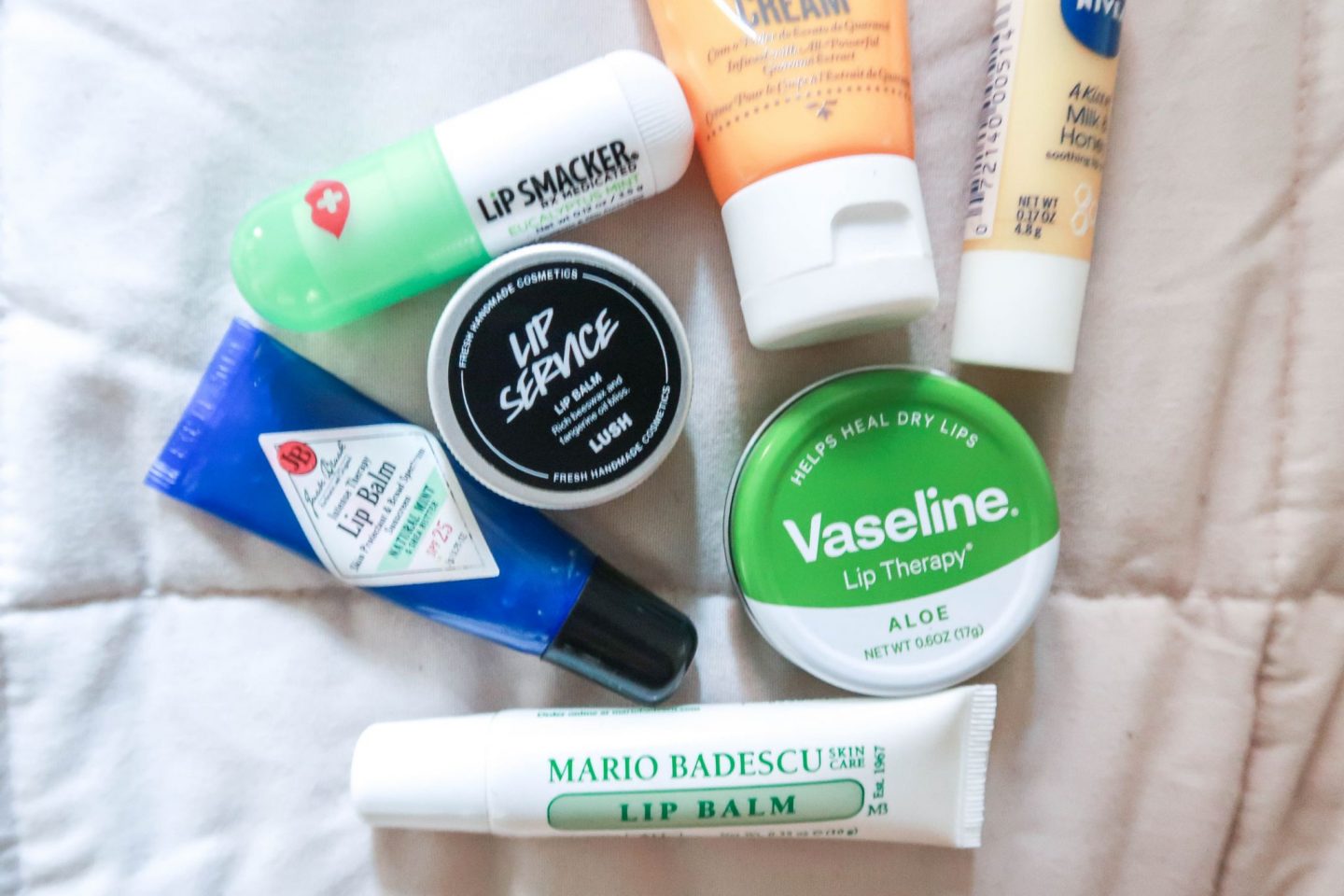 Lip balms & chapsticks
Mario Badescu makes some of my favorite skincare products. When I saw they also made a lip balm, I had to give it a try. It's super moisturizing and long lasting, perfect for walking through those wind tunnels in the city. I love that it doesn't have any fragrance added. It's an $8 tube, but a little goes a long way.
Good ol' Vaseline. They launched their lip therapy tins around this time last year. The packaging is cute and you get all of the power and protection of Vaseline with the added bonus of their different lines. I use the aloe one currently, but also have the original.
I've gone back to this lip balm winter after winter and it never let's me down. I love the tingle you get from the winter mint version, and they have another that has SPF if you need that in your lip balm!
I'm a big fan of Lush products. I was out with a friend and somehow forgot to throw a chapstick in my bag. I ran into Lush because it was nearby and I needed something. I was annoyed that a small lip balm was $11, and then I put it on! It has a perfect light, citrus smell and really locks in and protects your lips. Also great to rub on cuticles or the webs of your fingers.
Yes, the brand that once brought us the thickest, shiny's lip glosses known to man is back with an amazing medicated lip balm! I found these in RiteAid and thought the packaging was cute, but the formula is actually amazing. Definitely great for repairing cracked and dry lips.
Another longtime staple of mine. I usually reach for this when I feel a cold sore brewing. Out of all of the medicated formulas I use, it seems to work best.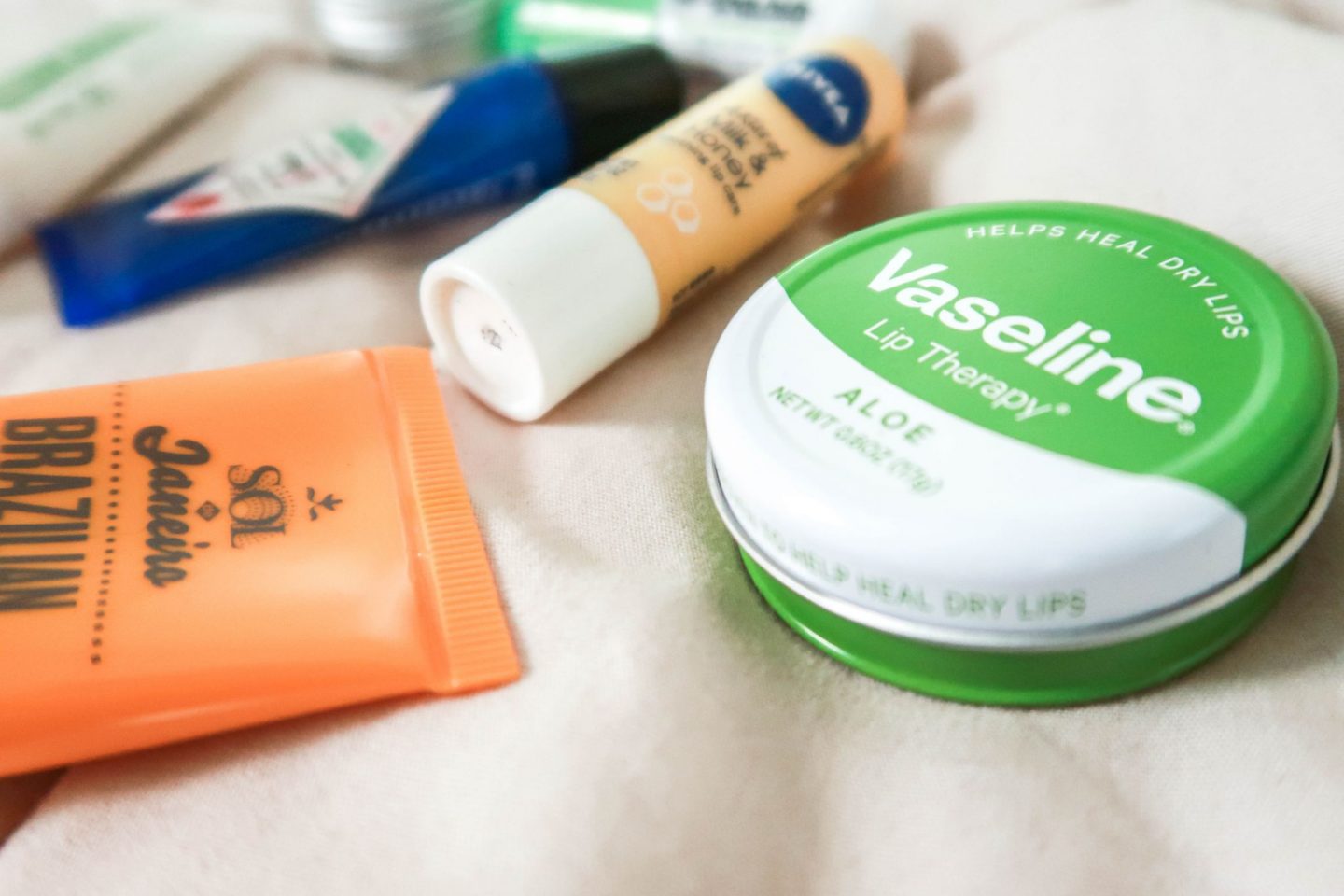 Lotions & Salves
I got a trial size of this in an Ipsy bag and it changed me. Okay, that's dramatic, but I really love this lotion! I leaves my hands and body super soft and I'm absolutely obsessed with the smell. It's scented like a mix between cocoa butter and shea butter. Nutty, and slightly sweet. I love it. The full size is very pricy
Longtime fave and staple! I use this on my lips, cuticles, everything! I have this in the tin and the tube. It's lightly floral scented and always lasts. Check your local Ulta or Sephora for gift sets to get all of their scents in one at a discount.
The Body Shop Olive Oil Body Butter
I love all of the Body Shop body butters, and usually travel with one because they come in the perfect sizes for trips. Each line is great, but the Olive Oil is amazing because it's one of few that has a very light and natural scent. For body lotions, less smell is better for me, so I love how airy and natural it smells while still being super moisturizing.
This is marketed as a primer, but it's been a staple in my skincare routine for years. I use it during the day, sometimes over a heavier moisturizer, sometimes solo depending on how cold or dry my skin is. I love that it melts into your skin and gives you a nice glowy matte look. Perfect for days when I'm make up free, which is most days lately.
Even with all of the best balms, the number one weapon for try lips and skin is hydration. Keep your water bottle close to your lip balm and you'll glow all winter long!
Shop this Post