You're jet lagged, completely stuffed of endulgent food, you've probably had a lingering headache for 3 weeks and you keep misplacing things. 'Tis the season!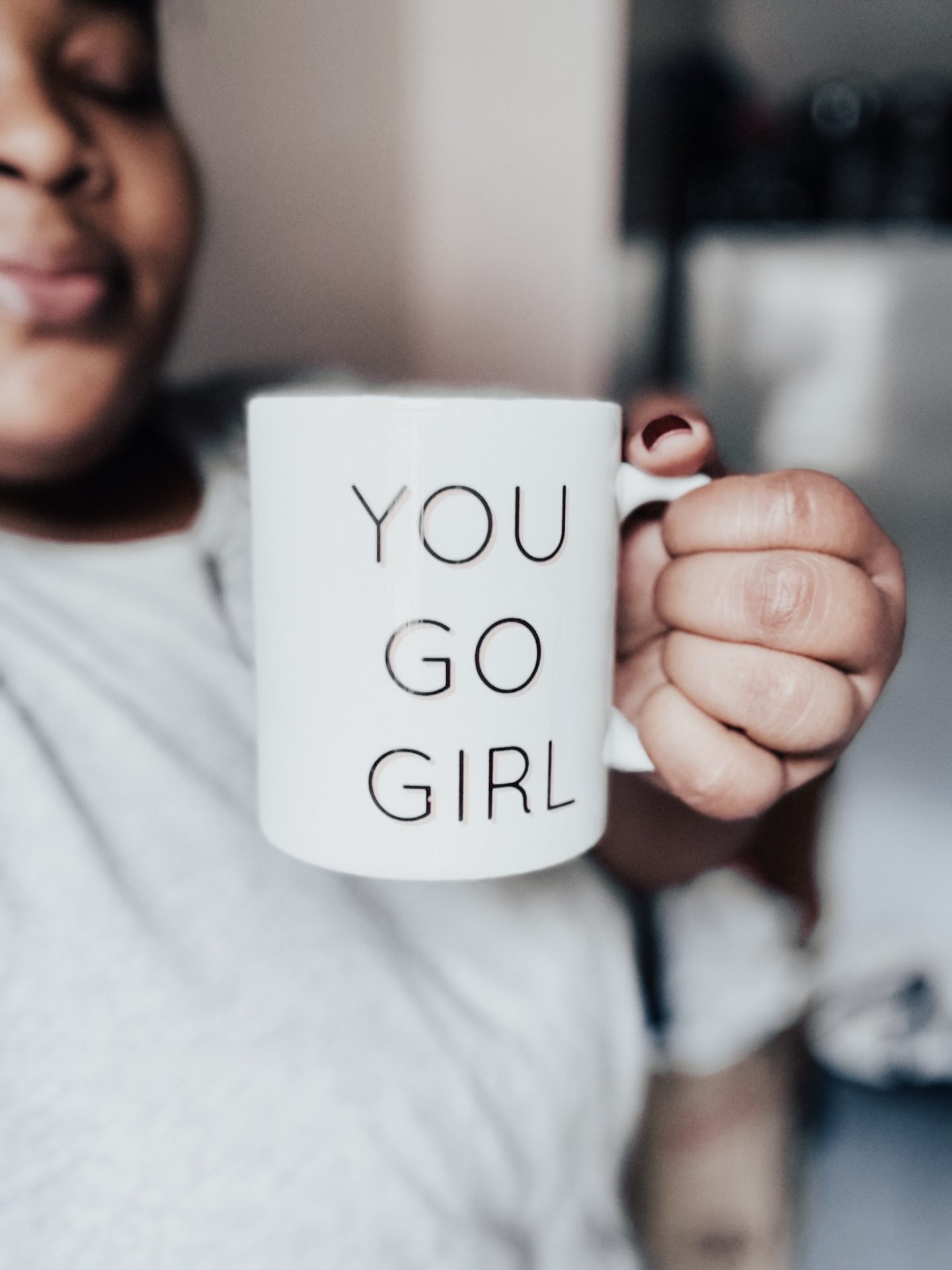 The holidays really are the best time of year, but they can take a toll on us. Mentally, physically and emotionally. I know many of us are traveling to see relatives and friends, trying to make sure everyone is acknowledged and celebrated. There are things to buy, wrap and (inevitably) to return. We're cooking, feasting and then making skimp attempts to detox.
And in the midst of all of this, life is still happening.
There are still relationships to maintain, deadlines to meet and goals to crush. I'm writing this in a cafe that I've been parked in for hours writing and scheduling in preparation for my trip to Paris. I didn't want to work much over Thanksgiving, so I'm feeling the full effects of crunch time.
It's taxing.
Avoiding stress is nearly impossible, but recovery is always doable. Whenever I'm dealing with a rough or busy season, having simple and easy to practice rituals is essential to seeing it through. This is pretty much the same way I manage my anxiety: by having simple, accessible and effective rituals to combat those negative feelings and habits.
Before you look for a self care tool to help you through, I think it's important to evaluate where you are.
Grab a piece of paper, your bullet journal, the back of a receipt or whatever you have on hand. Keep it simple. Take a minute or 2 and write down exactly what you're feeling right now, in this moment.
Are you annoyed at the snide comments of a relative?
Are you physically uncomfortable after over eating? Have you even eaten yet, or have you been too busy with everything else?
Are you hydrated?
Are you overtired, or have you actually gotten too much sleep?
You can't identify what you need until you acknowledge where you are.
Once you're a bit more clear on your current state, you can start putting self care into practice.
We all know that self care can mean different things to different people, but here are a few best practices to keep you sane and healthy during this holiday season.
Decide that sleep and hydration are non-negotiable
So many of our bad modes or off days can be attributed to lack of sleep and hydration. I know mine can! I typically need a least 6 hours of sleep to be functional, but 8 hours is always preferred. When I'm not hydrated, I'm sluggish and usually get a headache. Before you reach for coffee, have a glass of water. Keep track of how much water you're drinking and keep a bottle on hand to make refreshing simple. Get as much rest when you can, and try to stick to a sleep schedule.
Practice saying no without explanation
This season can quickly become a season of yeses and explanations. Yes I'll come to your party! Yes I'll attend that dinner! Yes, yes, yes. And when we do say no, we feel like we have to justify putting ourselves and our needs first. Nope. Say no, send wishes of happy holidays and move on. We're all scrambling and should all be understanding.
Set and express your boundaries
Here's looking at you, nosey relatives. Any single woman in her twenties loathes this time of year we've come to unaffectionately refer to as "Oh, you aren't bringing a young man home" season. If you don't want to talk about relationships, make it clear. Is your job stressful and something you don't want to bring up, tell your family that and that you'd rather hear about their work. There will always be that one family member who pushes, but it's your job to establish boundaries.
Pamper yourself in small ways
Give yourself a little treat and something to look forward to in small ways that aren't too time consuming. Have an extra five minutes waiting in line? Read that book you've been trying to finish. Grab a fast lunch and use the extra time to treat yourself to a manicure. Instead of regular coffee, grab a fancy holiday latte. Little things, big joy.
These are just a few things I do to help maintain some form of balance during the holidays. Of course your self care practices and rituals may look different depending on what your life and responsibilities look like. Hopefully, this post helps and is a jumping off point for taking care of ourselves this season.