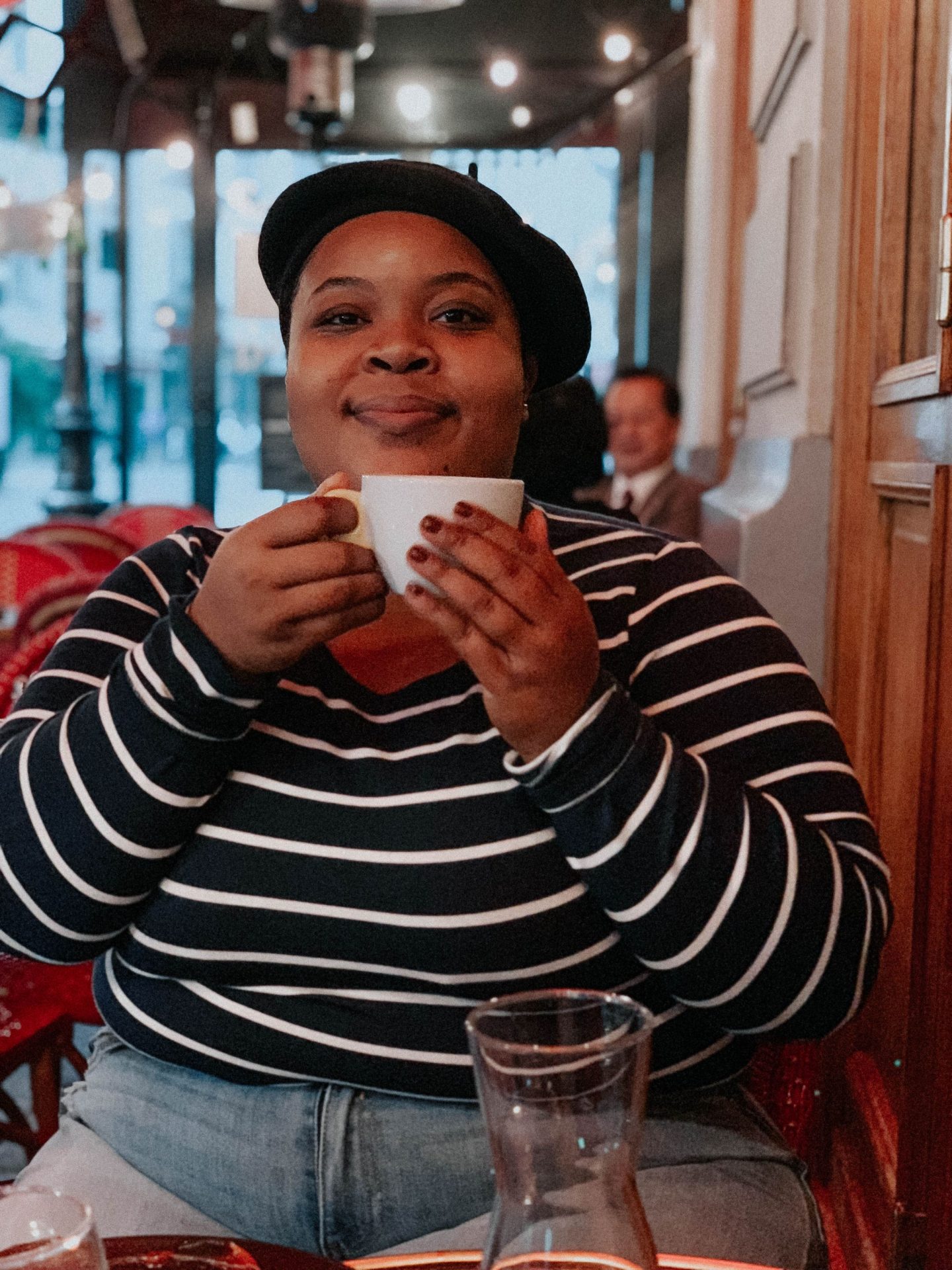 My trip to Paris was absolutely the highest highlight of 2018 for me. After spending a week sick and not having the energy to go through photos and get all of the Parisian content I have out to you, I'm so glad to be sharing this post! Just editing the photos and going through my notes has given me so much Paris nostalgia.
Seriously, if I could go back right now, I'd be on the next flight out.
I'll be sharing posts on where I stayed, what I ate and did as well, but as per usual on this blog, I thought we'd start with coffee.
Europe is known for it's superior coffee but aside from the amazing beans, the coffee culture is also very different (no comment on whether it's better –I'm very much still steeped in post trip bias). When you walk into a coffee shop, you're much less likely to see people zoned out on laptops with headphones and more likely to spot groups of friends chatting or people sitting solo enjoying espresso and taking in the environment. Things feel slower, in the best way. I sat in one cafe journaling for a while and honestly felt as calm and peaceful as I do when I journal on my sofa at home.
As for coffee flavor, wow! I'm drinking my morning mug right now, and it couldn't compare on it's best day. From a plain black coffee to flat whites and cafe au lait, every single mug I tried was a hit.
During the 6 days I was in Paris, I made it to 4 actual cafes. But I had a coffee with almost every single meal, which was très parisien of me.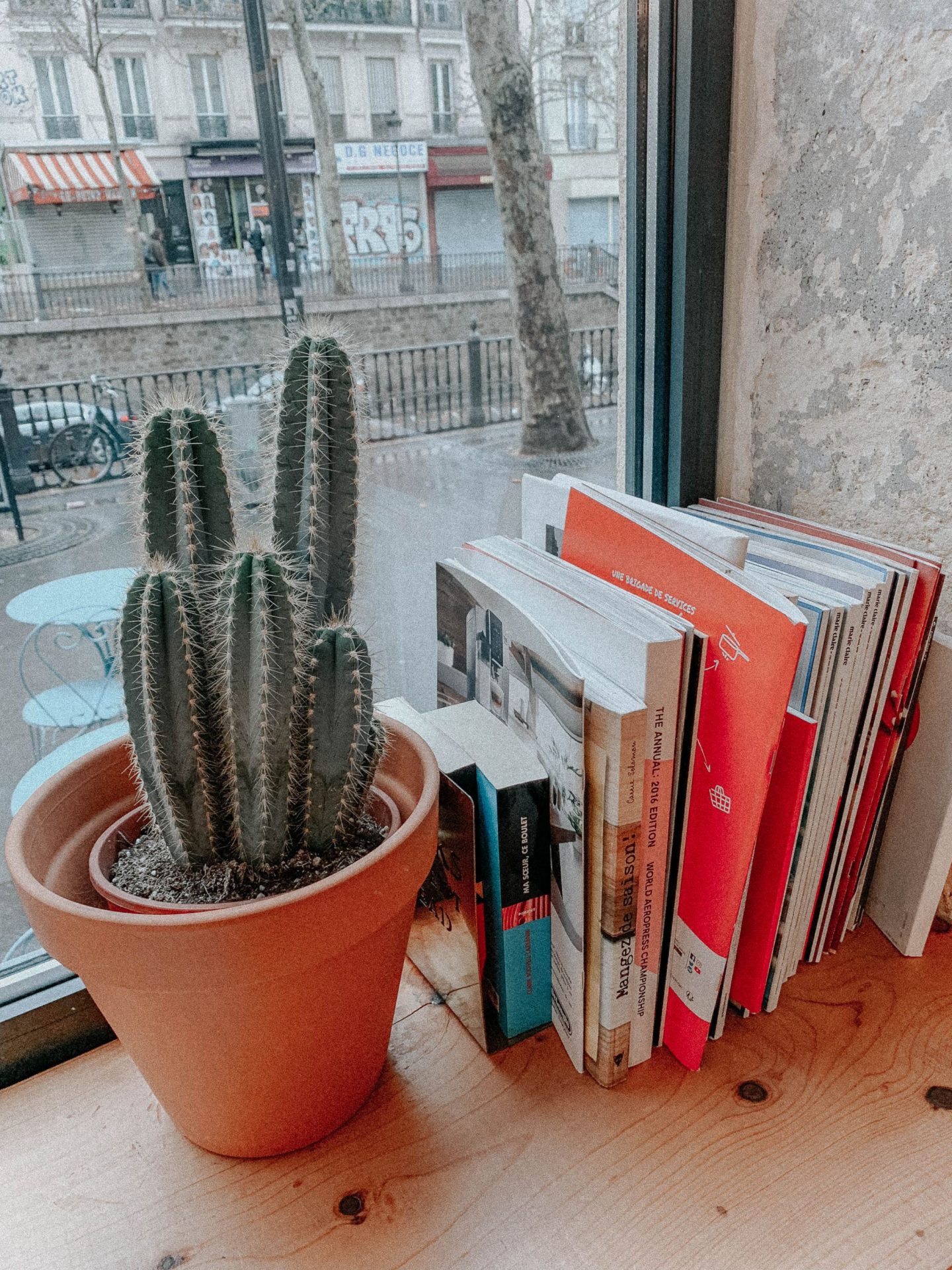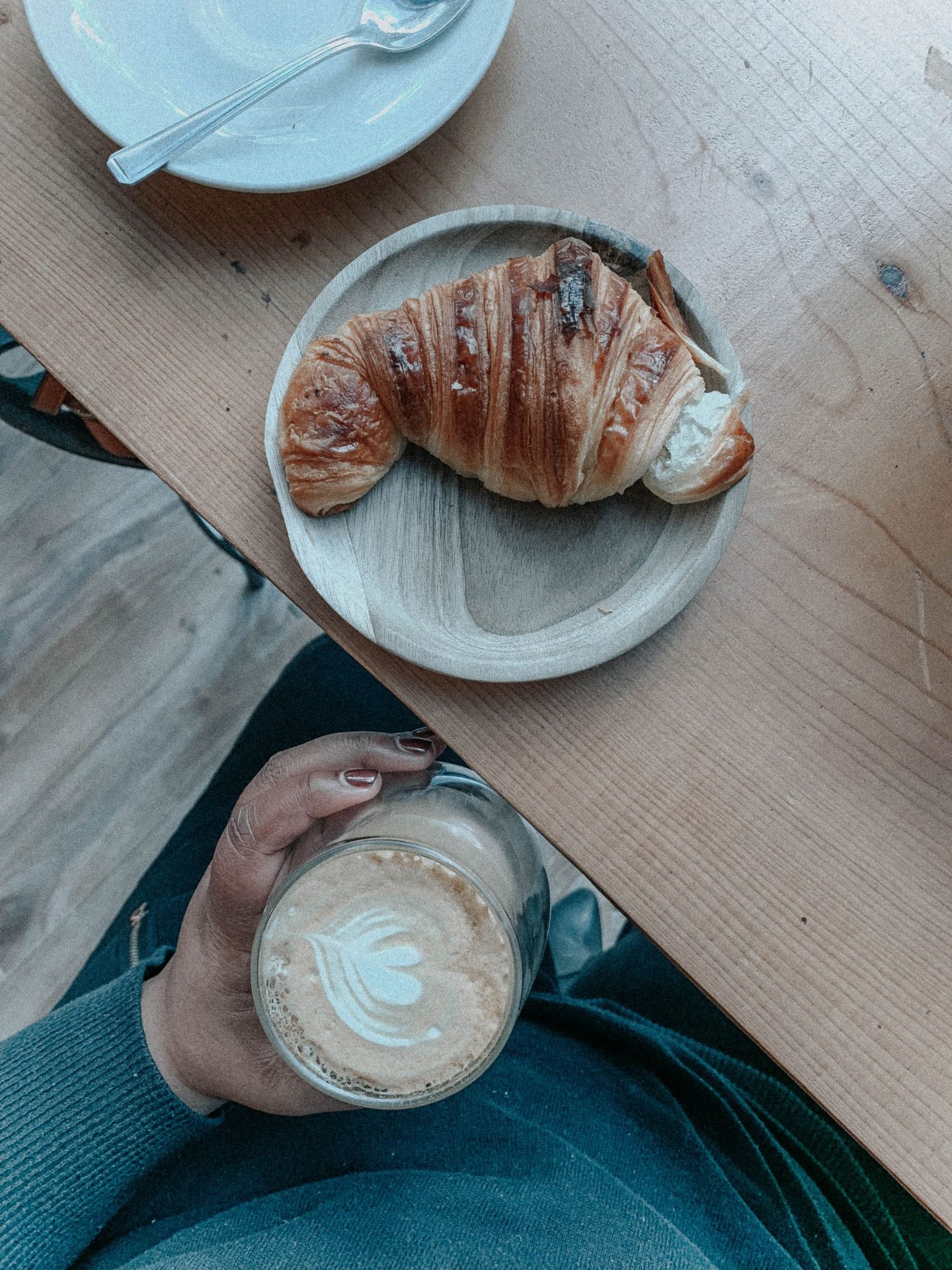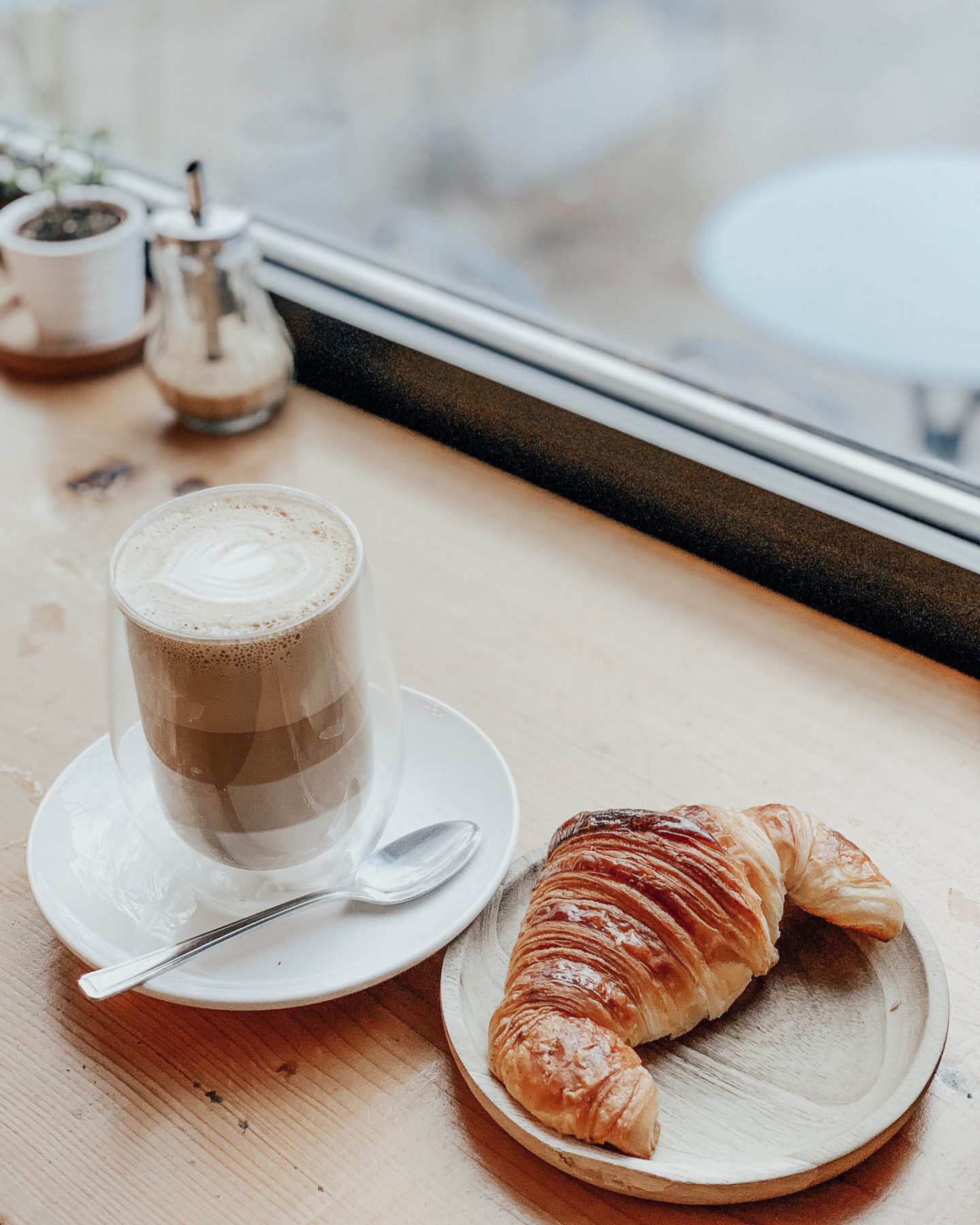 Oni Coffee Shop
@Oni_CoffeeShop
10 boulevard Saint-Martin
Paris, France 75010
On day two (Sunday morning) I woke up still feeling the champagne from the night before and in need of coffee and carbs. I didn't want to go too far from our AirBnB since everyone else was still asleep, so I found Oni Coffee, which was about a 3 minute walk.
I ordered a croissant and a cafe au lait (hint: unlike America where this simply gets you a coffee with milk, in Paris they'll ask if you want a latte or flat white), and was immediately transported into heaven. I can never eat a croissant outside of Paris again, I've been ruined!
The staff was very nice (some spoke English) and they were great about recommending other things on their menu. Brunch is absolutely a big thing in Paris and they have a full brunch menu. When I went, they were actually almost completely booked with brunch reservations! They have indoor and outdoor setting and I'll definitely be back on my next trip.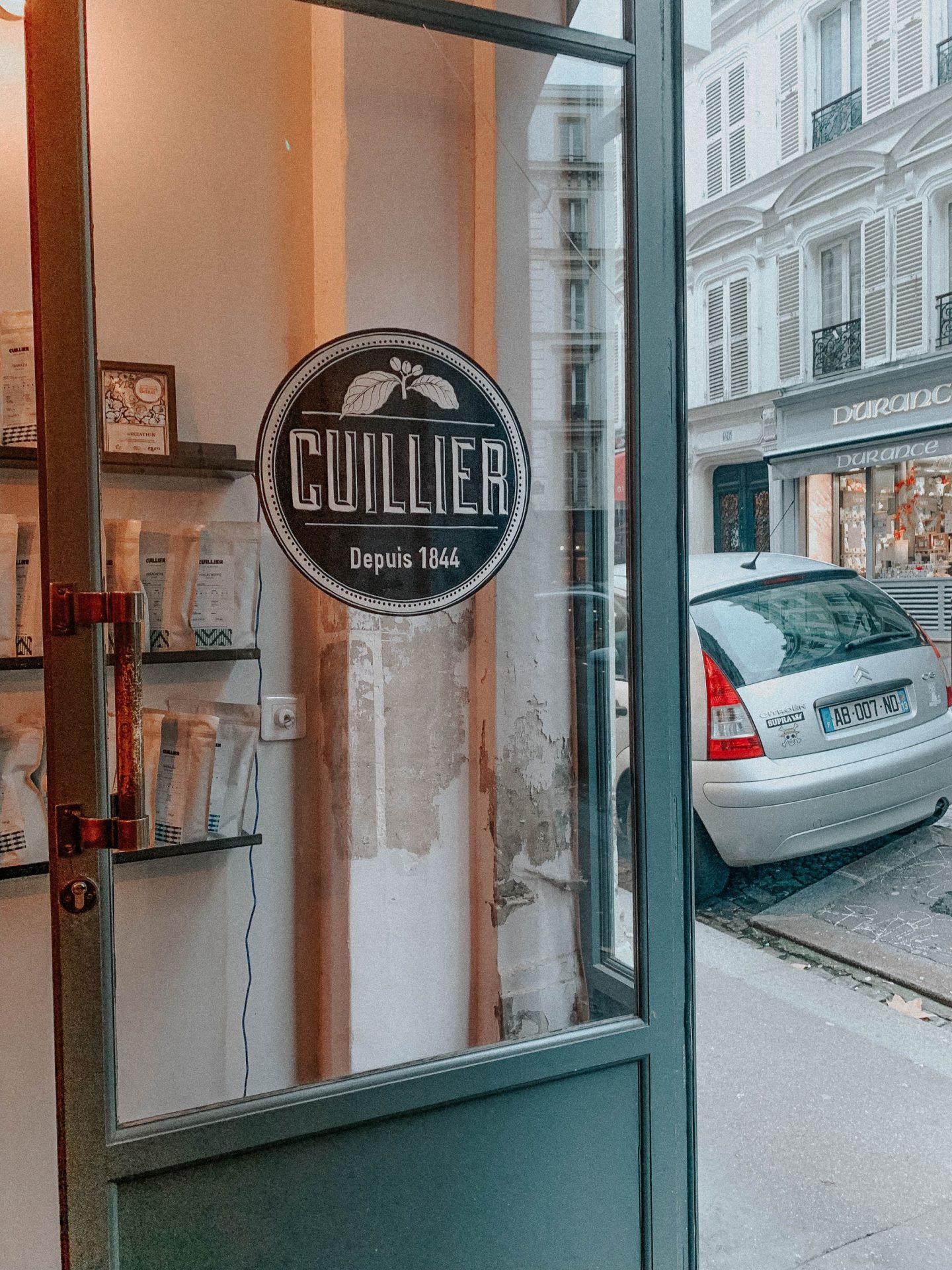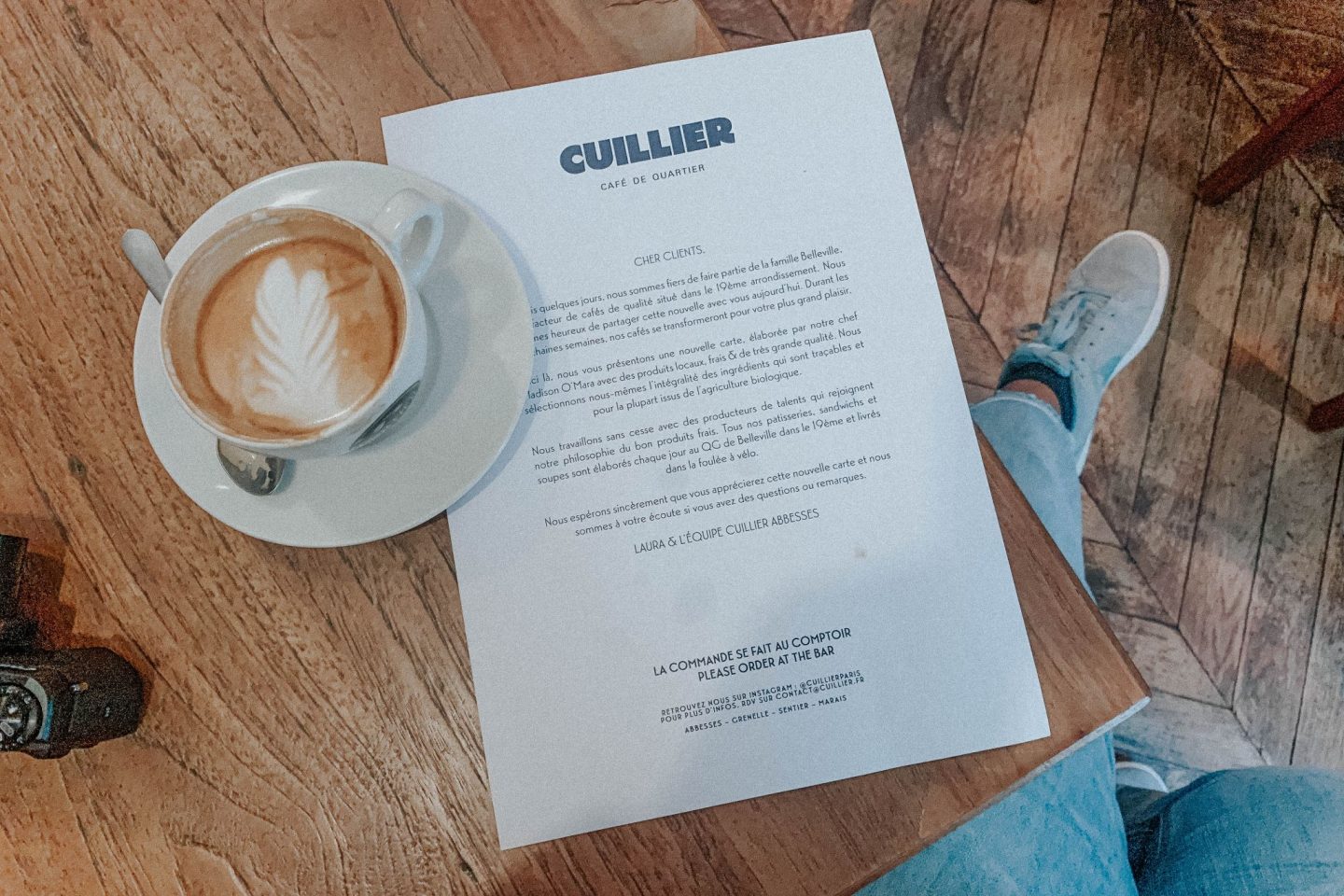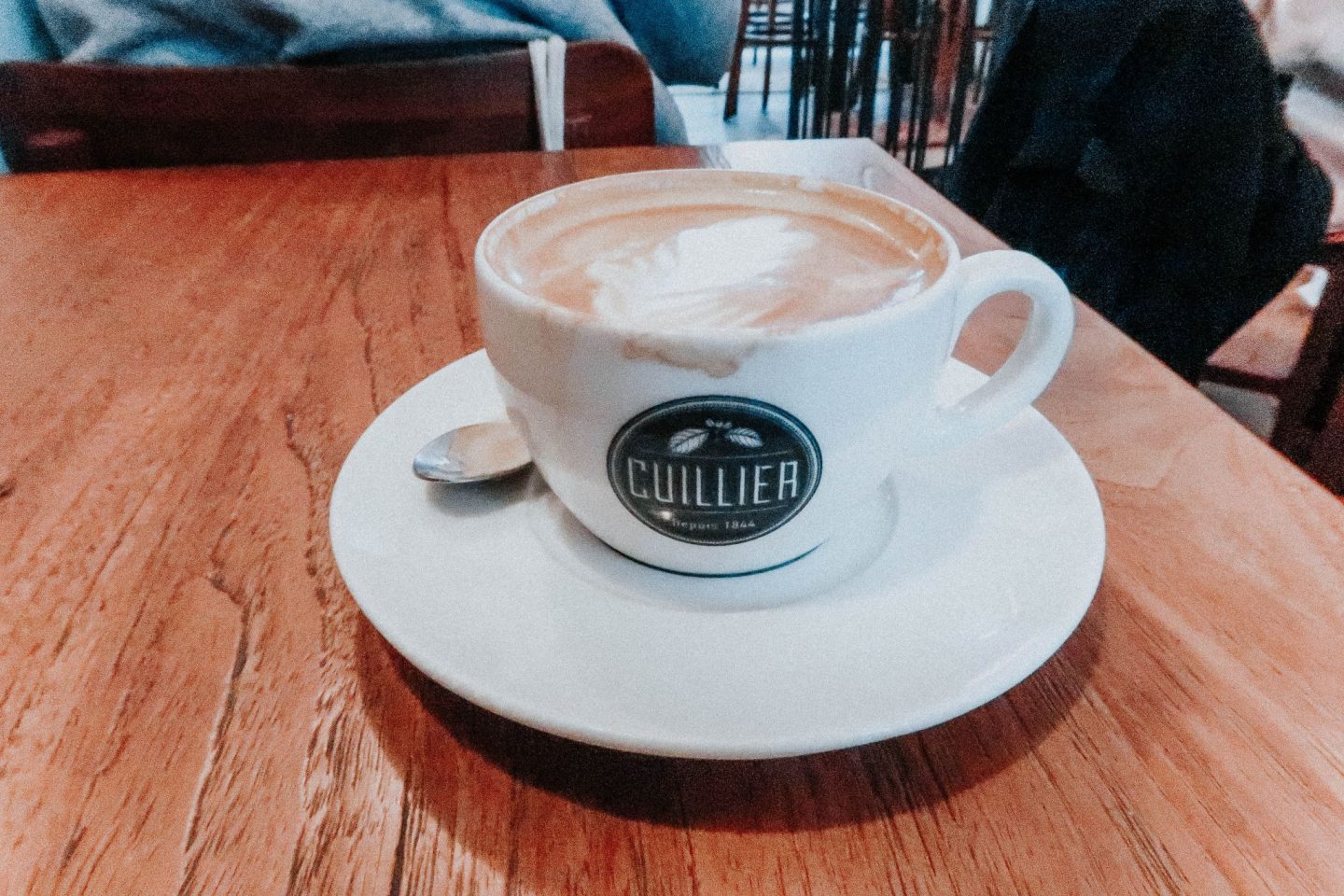 Cuillier Sentier
@Cuillier
85 Rue de Montmartre, 75002 Paris
There are a few Cuillier locations but I visited the one in Montmartre, which was absolutely my favorite neighborhood in Paris (more on that later).
I was traveling solo when I walked into this shop and was just wandering and killing some time before checking into my hostel for the night. I needed an espresso to fuel me up to walk a few more blocks and Google maps led me here. Again, the staff was incredibly sweet and the coffee was delicious. Definitely more of a traditional chill coffee shop vibe with a mix of people reading and hanging and some on laptops getting work done.
The location is very cute and has a black spiral staircase in back which I believe led to more seating.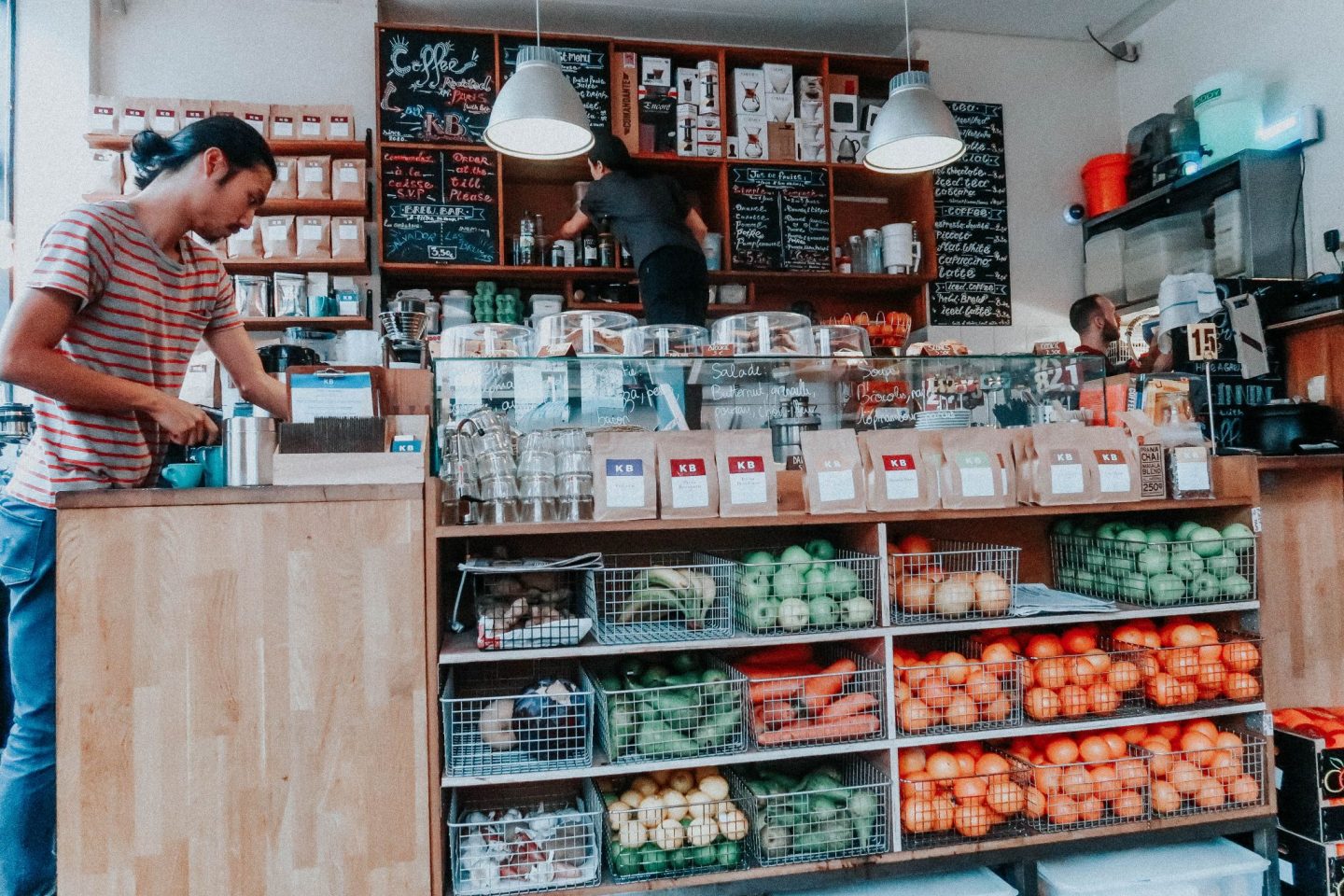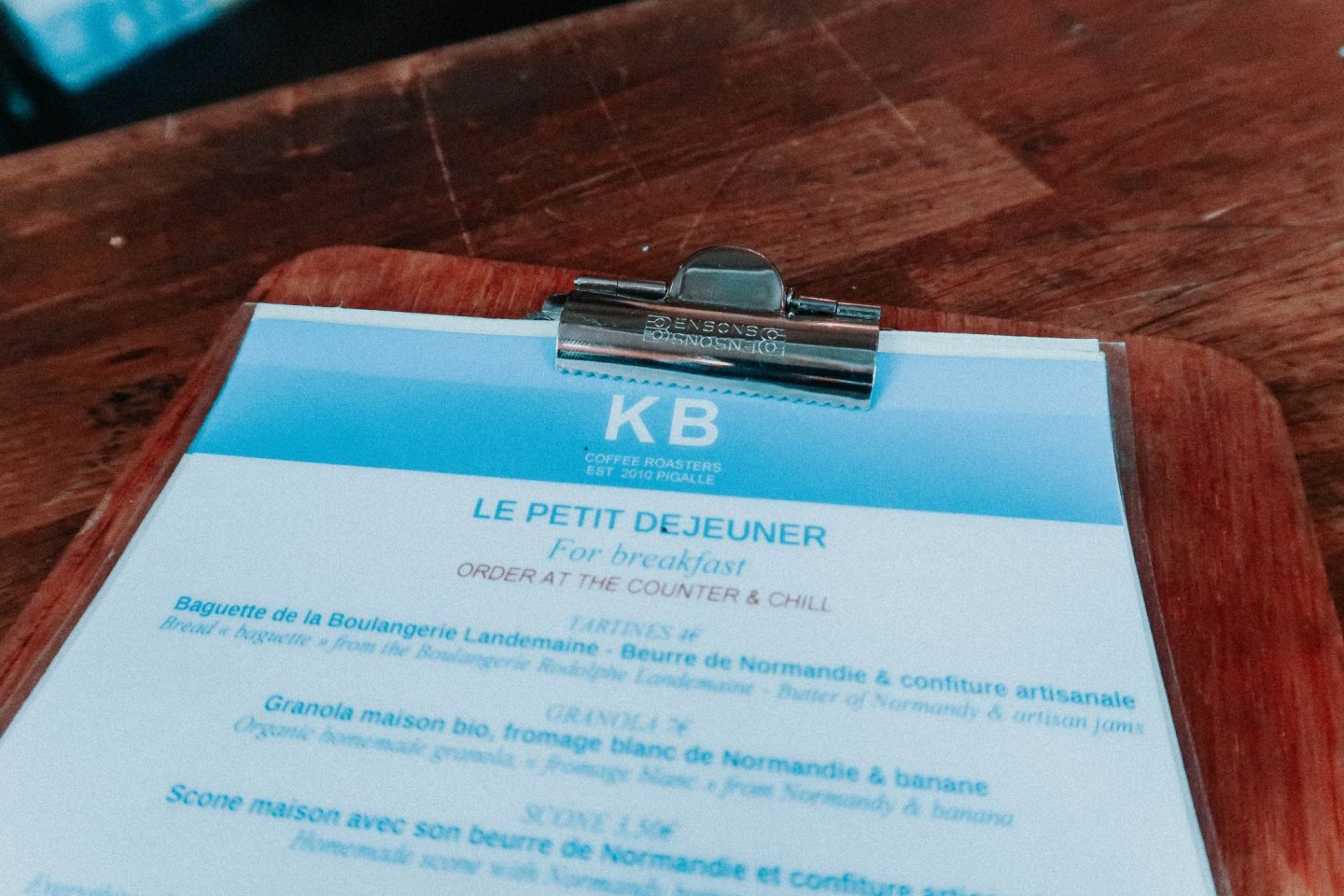 KB Coffee Roasters
@kbcafe
South Pigale
53 avenue trudaine, 75009 PARIS
Another cafe within walking distance from my favorite neighborhood, Montmartre. I didn't get to talk to any of the super sweet staff, but most of them seemed to be American. I definitely got the sense that a few Americans came to Paris and instead of catching their return flights, fully embraced the culture, opened a cafe and stayed.
I get it. I considered doing the same.
I knew I was right at home here when I looked to my right and saw someone reading Harry Potter. Oh, hello new best friend.
The food was so good. The sandwich I ate had bacon, pesto, cheese and tomato on that simply amazing french bread. I'm honestly still thinking about that sandwich.
The cafe does have wifi but doesn't allow access to it on certain days so that people are encouraged to read and just be. A few other cafes did the same, but they were sure to advertise it.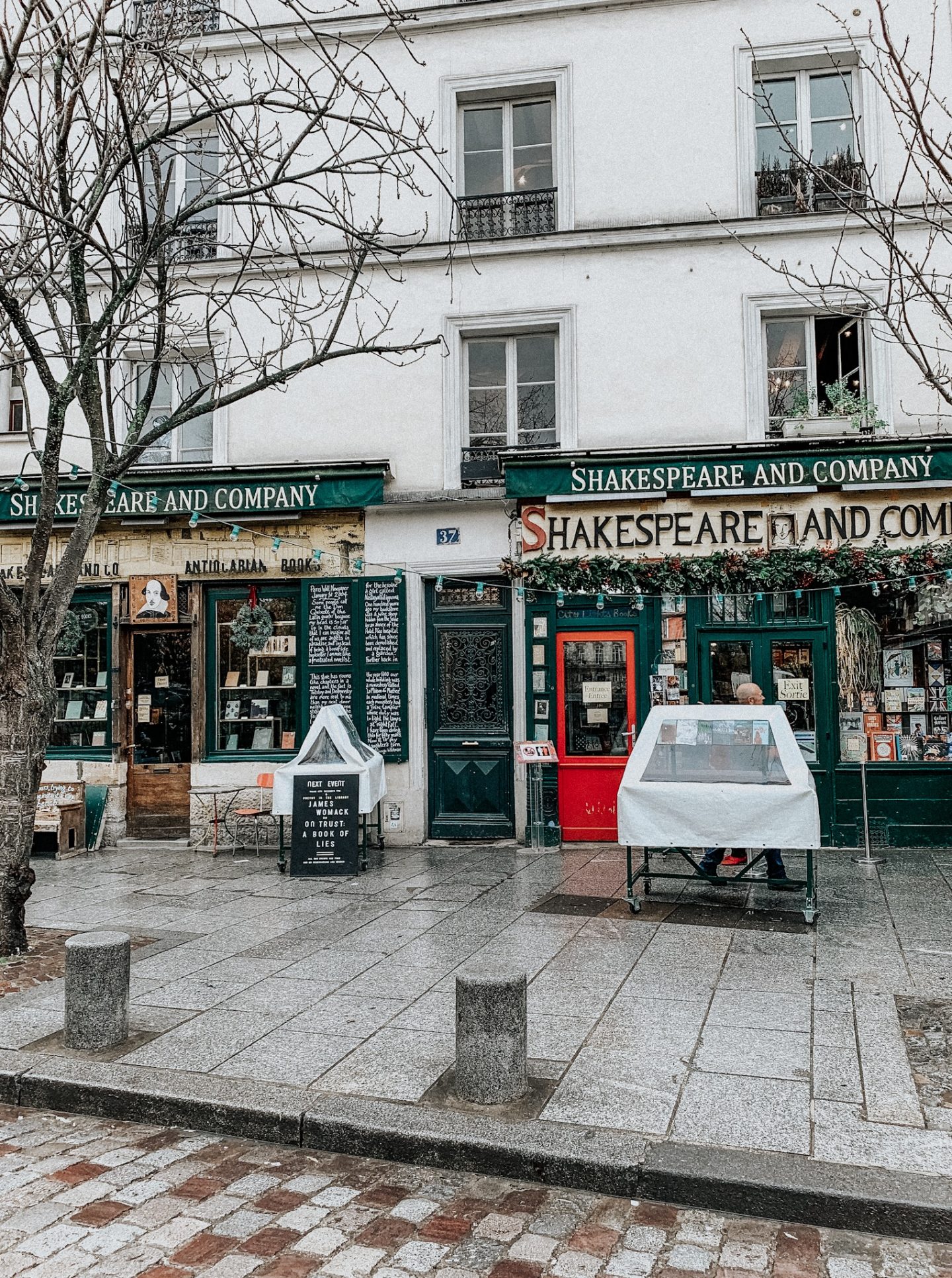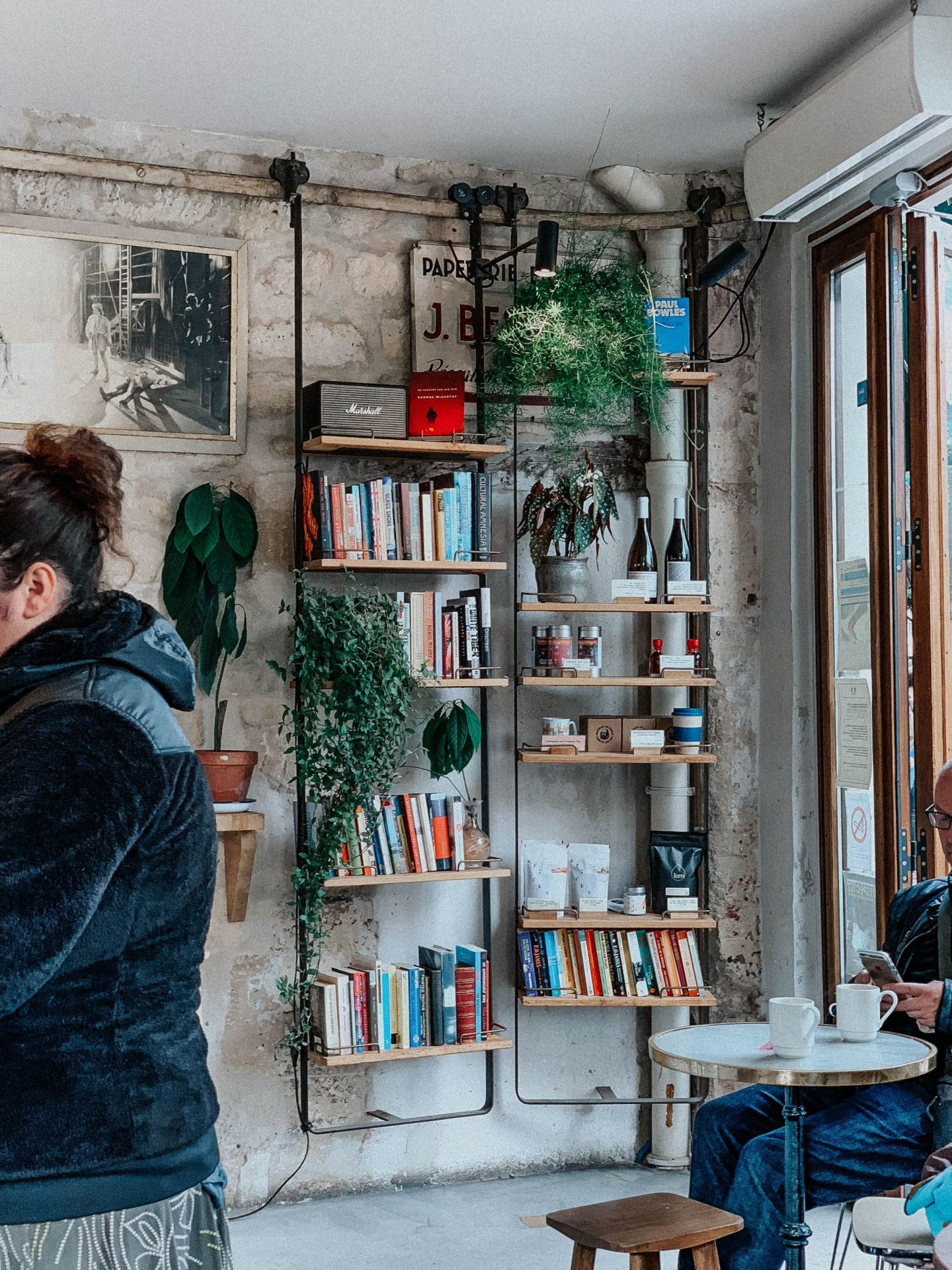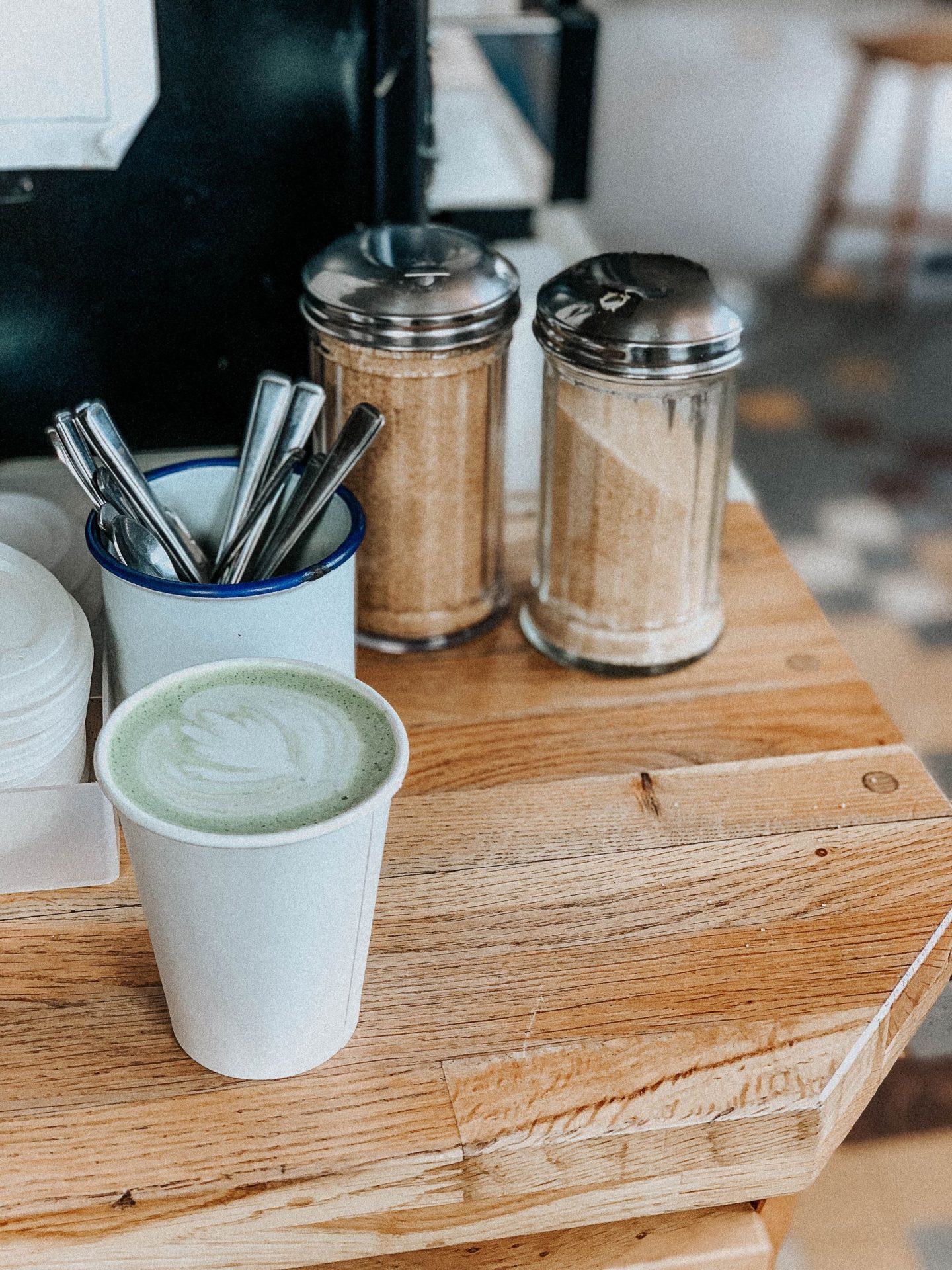 Shakespeare and Company Cafe
@shakespeareandcoparis
37 Rue de la Bûcherie, 75005 Paris, France
Getting to Shakespeare and Company was a non-negotiable must do on this trip. They opened their first Philly location a few blocks from my apartment and I refused to go before seeing the original. I literally almost cried.
You aren't allowed to take photo or video inside of the bookstore but the cafe is fair game! It's located right across the street from Notre Dame which is wild to me. I sat outside for a few hours reading, drinking the most amazing matcha latte and just being in awe of Notra Dame. I could not believe it was right in front of me (and way more beautiful than any Disney movie could have depicted).
One thing you'll notice is that inside and outside of the shop, there are signs on every table warning of pick pocketing. The area around Notre Dame is a super tourist hub and therefore a huge hub for thieves too. I literally saw someone emerge from a bush and head towards a woman's bag. Crazy!
The cafe also had a huge food menu with lots of vegan and vegetarian options. The original mission of the cafe was a literally coffee and tea shop that offered healthy food and they nailed it. Absolutely a must visit for any book lover.
Just spending time writing this post has given me all of the feels to return back to these cozy cafes and the gorgeous streets of Paris. The trip had a lasting impact on me and has seriously given me a huge travel bug. I can't wait to book my next flight and explore more of this huge world.
I'll be uploading the first of a few Paris vlogs this week (eek!) but also sharing another post answering all of your questions (you asked some good ones). If you have any Paris specific questions, send me an email or leave a comment!
bonne journée